Bay Mau Coconut Forest - The Mekong in central Hoian
Traveling to Hoi An, visitors not only get to be discovered the world cultural heritage with peaceful old town, but also have an opportunity to experience fun and exciting discoveries in Bay Mau coconut (nypa fruticans) forest, also called " The Mekong Delta inside ancient town's heart".
Going along Hoai River bank, there are many wharves to take visitors downstream along the river for a few kilometers to the Southeast to reach Bay Mau forest (located in Cam Thanh commune, Hoian City). Here, visitors will be immersed in a vast space of endless green nipa palm.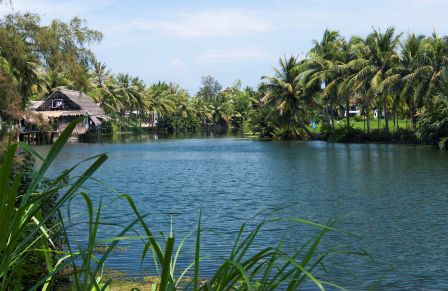 Palm forest called "Bay Mau" which is very green, located near Hoian ancient town
 
In the past, this nipa palm forest really became a safe haven where conserve revolutionary forces of Hoian and was a "pedal" for our military to sorties to Hoian inner, making many glorious victories. Today, Bay Mau coconut forest is not just a valuable special history relic, also a unique ecological area with submerged forest system and charming landscape. This is also the residence, habitat place of many species of value marine animals, especially species of shrimp, crab and mollusks. The seagrasses are the place of habitat and catching bait of many seafood species. These mangrove ecosystems also act as a bio filter machine, accumulation and decomposition of waste, purify water source before returning to the sea. 
 
Arriving Bay Mau creek palm forest, visitors can't be not surprised from the immense endless nipa palm and low-roof houses made from entirely nipa palm. What's more interesting, while boating on the canals to enjoy pure nature, below are fish swimming around, above are reefs of nipa palm trees, storks nesting.

Especially in this tours, people living here will bring tourists to visit, discover this nipa palm forest. According to statistics, Cam Thanh commune now exists more than 20 households involving in this work. This is a form of tourism based on community and brings sustainability. People here still join in daily production with their profession, at the same time, when visitors come, they offer basket boats and direct visitors to explore the forest. And they can survive with this "secondary job".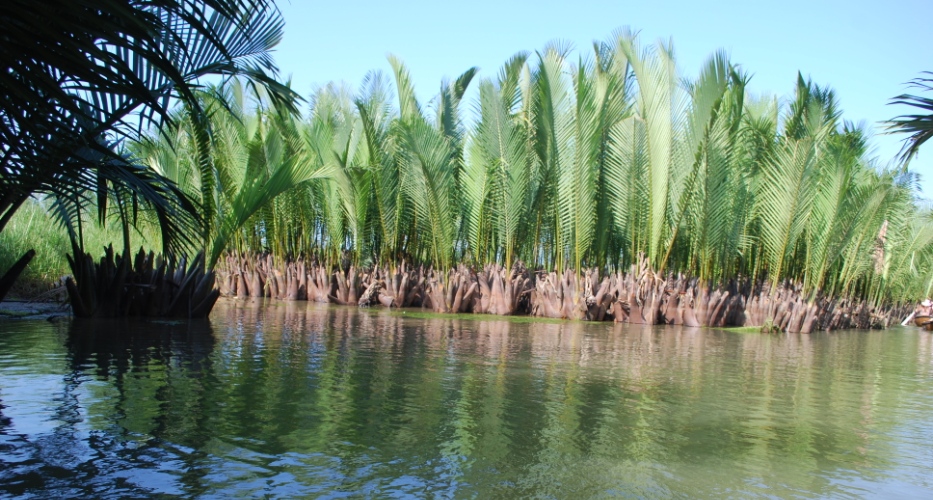 Creek palm is only popular in Southern region, but Hoian city also has one for visitors to visit.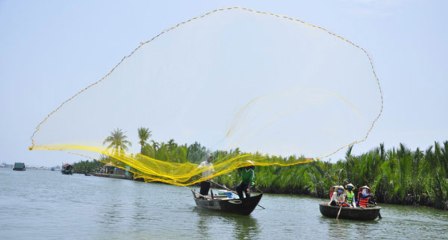 See the daily life of local people in Bay Mau coconut forest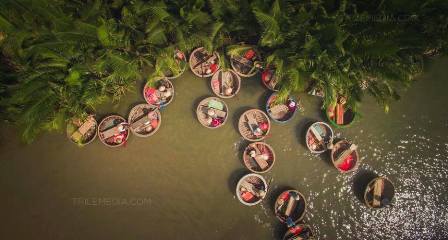 Besides visiting the old town, Bay Mau discovery tour is also one of the choices for tourists, especially foreign tourists.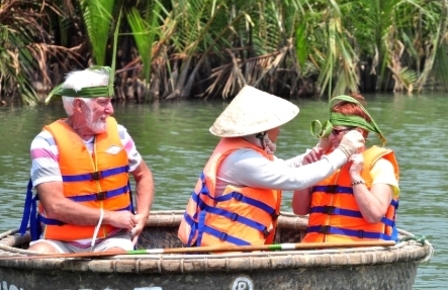 Visitors are gifted made from nipa palm leaves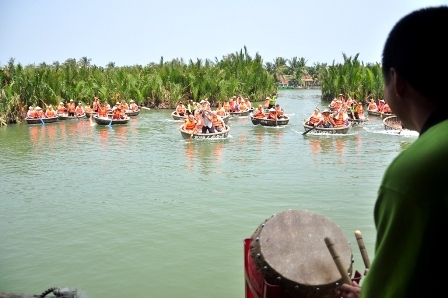 "Racing" program in coconut forest with drums sound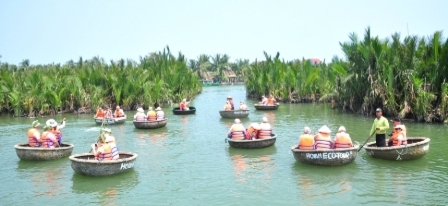 Visitors are enjoyed with this next to Hoian Ancient Town tour.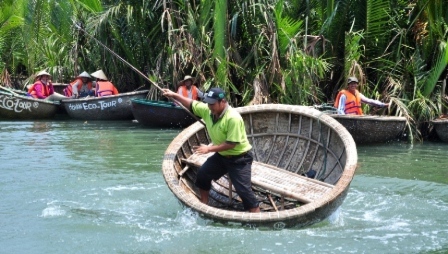 Performing with a basket boat for visitors to see.
Take a Look at Our
featured tours
Call to book
(+84) 3 87 86 68 52