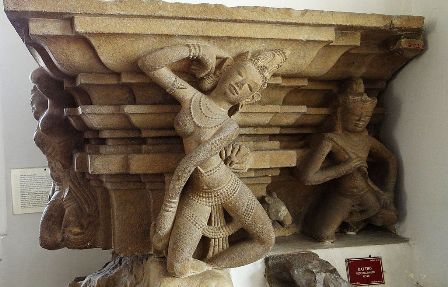 One of the most impressing sculpture statues of Cham - Apsara dancer
After the breakfast, we take a bike for riding around Hoi An to Tra Que vegetable village, which is placed on the edge of Hoi An. It is a pretty small village, but it provides clean and sweet scented vegetables for both of Hoi An and the region Da Nang – Hue. If you love the great culinary of central Vietnam, the vegetable of Tra Que is an integral spice in those dishes. On 4 hours visiting the village, you will try to work as a famer and study from the hosts how to grow vegetable. Let enjoy the fun of raking the ground, sowing, watering and picking vegetables.
Before the lunch time, you can together with the local to prepare the dishes as spring rolls, Xèo cake … and other Vietnamese foods. You also have a short rest with foot massage by blind people.
12.00. Enjoy the meal that you contributed lots of effort.
After lunch, you have a half day to admire the originally great architecture of Hoi An's Ancient Town, we go for an easy walk to visit the classic places here such as Japanese Covered Bridge, Quan Thang Ancient House, Phuoc Kien Assembly Halls, Thu Buon River, Tan Ky Ancient House, etc. Wandering in the preserved houses of the town, you are certainly attracted by its original architecture. Hoian was a busy commercial port with the merchants from Japan, China, Portago, etc. For this reason, you still see the influence between Japanese and Chinese architectures in this old town.
Overnight at the hotel in Hoi An.