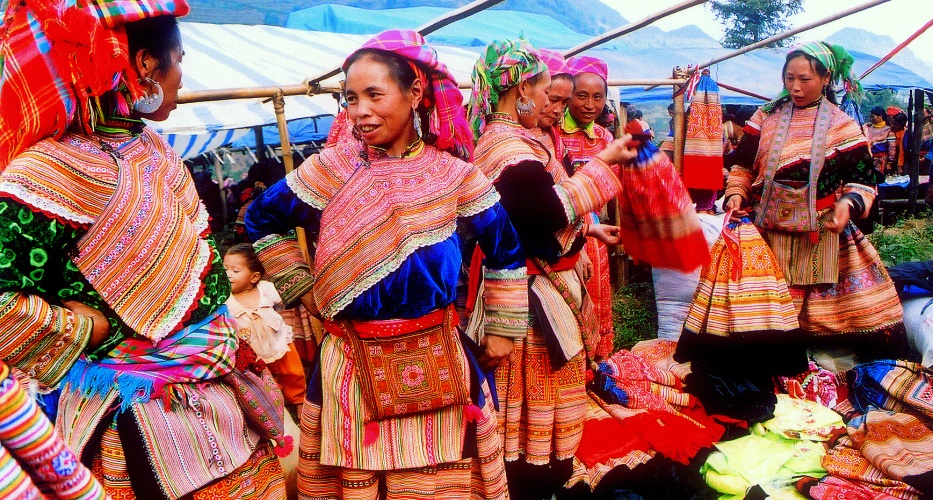 Take part in the most colorful and busy ethnic kermis of Bac Ha
- Early departure for the Bac Ha market (Sunday) or Can Cau market (Saturday) or the Sin Cheng market (Wednesday). You will visit local markets of minorities in the mountainous region of northern Vietnam. You can find everything there: buffalo, pigs, horses, chickens, dogs, tobacco, chilies, vegetables, medicinal plants...
- Lunch in a local restaurant. Continue walk around village or free at leisure.
- In the afternoon, transfer to Lao Cai station for night train to Hanoi.