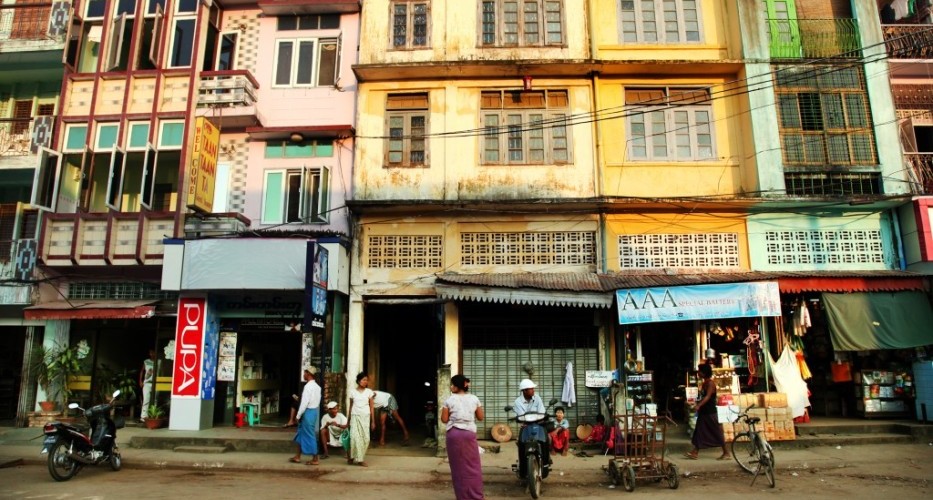 Bago houses with the special style of the past
This morning your guide and driver will greet you at the hotel and embark on the drive to Bago, a 2 hours drive. Bago, also known as Pegu, was the capital of the Mon Kingdom in the 15th century and is a town steeped in legend.
The sites in Bago are spread out around the town and you'll spend the day exploring with your guide, learning about the history and myths of the city. Stops include the 55-metre long reclining Shwethalyaung Buddha, the four seated Buddhas at Kyaikpun and the old palace of Kambozathadi. The Mon-style Shwemawdaw Pagoda is the most outstanding religious monument in Bago. This golden temple stands at 114 metres tall, higher than Yangon's Shwedagon Pagoda, and can be seen from around 10 kilometers outside of the city.
While in Bago we'll also take time to visit the city's local sites, including the town market and a Mon neighborhood where the locals produce beautiful woven textiles. A lunch stop will be made at a local restaurant during the day's touring in Bago.
From Bago we'll return to Yangon this afternoon. Before reaching the city limits, stop in Taukkyan township to visit the Allied War Cemetery. This beautifully-landscaped, peaceful area is the final resting place for more than 27,000 Allied Soldiers who perished during the World War II campaign in Myanmar.
Once in Yangon you will be transferred to your hotel.