Top 10 things to do in Mui Ne, Phan Thiet
Just taking 4 hours by train from Ho Chi Minh City, Mui Ne - Phan Thiet is a totally different world from the noisy bustle of a big city. There are numerous reasons why you want to be here. Far East Tour share to you "Top 10 things to do in Mui Ne, Phan Thiet", which you must do in the vacation here. It may be the romantic sunset or the picturesque fishing villages nestled among turquoise beaches. It can be the luxurious resorts with private beaches, or the romantic dinner under candle lights with sea-view.

However, the most fabulous experience in Mui Ne is the oceanic activities, fishing villages and the exotic sand dunes. You can travel on a motorbike along the coast here to explore the charming beaches of Southern-center of Vietnam.

1. Traveling by motorbike
If you are in Asia, don't need to think much, the easiest way to explore Phan Thiet is to rent a motorcycle. Renting price of one motorbike in Mui Ne is around 8 -12 USD / day. You have to be very careful because the traffic here is quite messy. One advice for you is to always wear a helmet if you don't want to be fined by the traffic police.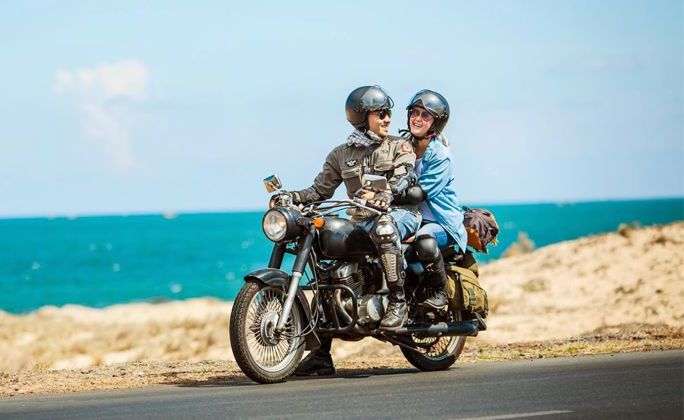 Feel the natural wind of the sea on a motorbike in Mui Ne.
Traveling by motorbike makes you feel very comfortable and flexibly in discover by yourself many exotic destinations, beautiful beaches and daily-life of people here. You can comfortably reveal all ins and outs of Mui Ne, saunter along the wonderful coast line and sniff the aroma of the sea.

2. Gliding motorbike or jeep car in Sand Dunes
If you have rented a motorbike gliding already, you should definitely take a trip to Bau Trang (White Sand Dunes), Red Sand Dune and Lotus Sand Dunes. You will be interested in driving on the beautiful stretching asphalt across the Vietnam countryside's villages. Having arrived Bau Trang, you can conquer the meandering sand by "motorbike for rent" here. It's about 25 kilometers far from hillock to the center of Mui Ne and after the time of fun gliding on sand, you can walk around the lake of lotus flower to watch the sunset.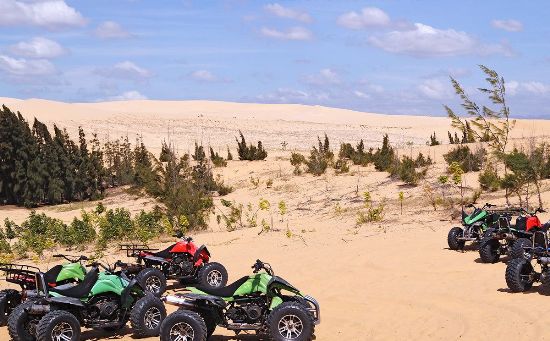 Experience motor-gliding in The White Sand Dune is one of top things to do in Mui Ne.

Sauntering on the soft sand dunes of Mui Ne on a jeep is an other interesting choice for you and your group. It is very suitable for couples, families or groups. Renting a jeep, you will have 4 to 5 hours traveling the sand dunes and fishing villages comfortably.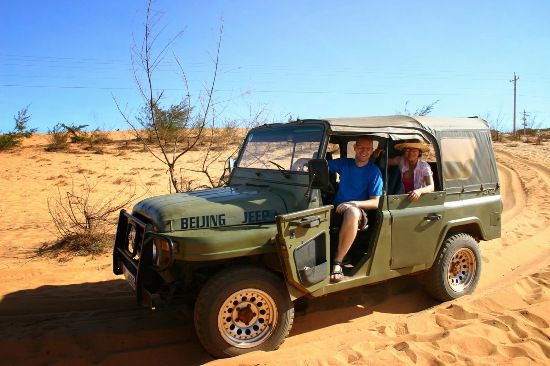 Revealing Mui Ne on a jeep car is very excited and convenient.
3. Visit the dawn seafood market
Mui Ne Market at dawn gives you an honest look about the life of Vietnamese fishermen. Every morning, each fishing boat docks and all family members together sell caught seafood to the local merchants, restaurateurs and owners of shops on sidewalk. Pictures of nets full of fish, fresh seafood everywhere and morning trade atmosphere will certainly leave in your mind impression.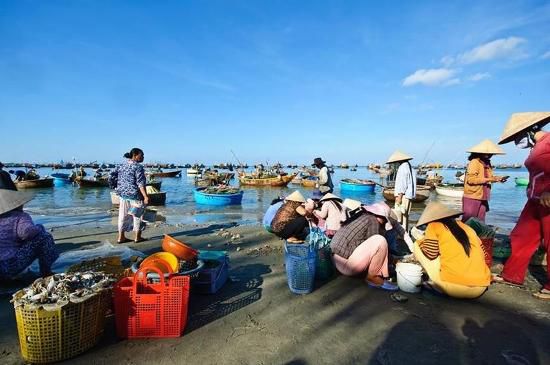 Seafood market in Mui Ne in the very early morning.

4. Sunrise and sunset in the fishing village of Mui Ne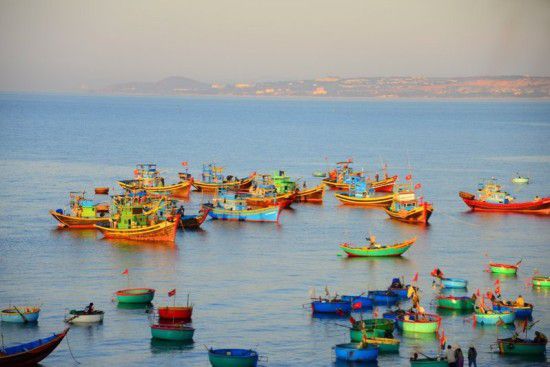 Colorful fishing boats on sea surface.

Small fishing village scenery becomes unbelievably magical at dawn and sunset. Dozens of colorful boats adorn to blue waters. The scenes like being bathed in the shimmering light. Sightseeing and enjoying the relaxing moments for yourself here is the experiences that you should not to be missed.

Admire the sunset is top experience in the list things to do in Mui Ne - Phan Thiet.

5. Discover the red sand dune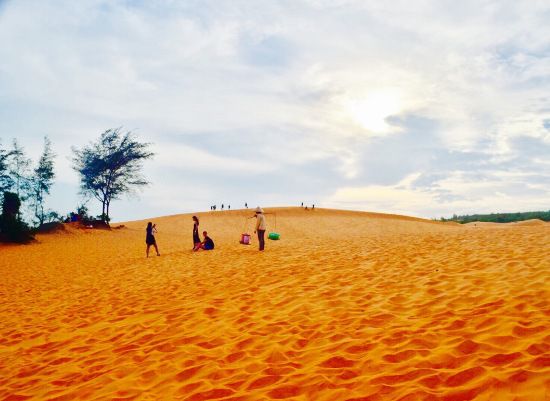 Red sand dune next to the beach with its daily looking.

A great place where you surely catch the beautiful moment of the down evening is red sand dunes in Mui Ne. If you don't have enough time to reach Bau Trang, you can walk about 2 kilometers from the city center to the red sand dunes. These sand dunes are considered as the natural wonders of local which make you feel like standing on the desert next to the beach.

6. Suoi Tien (Fairy Stream)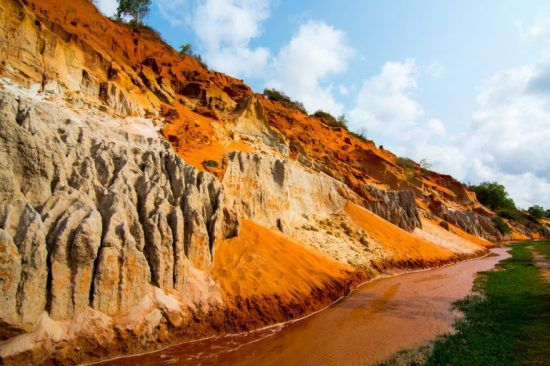 Exploring beauty of Suoi Tien in your visit to Mui Ne.

The first you have heard that name "Suoi Tien" (Fairy Stream), you would think this could be only a way to attractive visitors. But you were wrong. Suoi Tien is a wonder that bestowed by nature to Mui Ne land. It is located between the beach and the fishing village, murmuring streams are surrounded by beautiful limestone plaques. You can go on barefoot to explore red mud water, flanked by colorful limestone plaques and lush plants.

7. Fish sauce is one of the top things to do in Phan Thiet
Fish are fermented in the big tanks to produce delicious sauce bottles.

Phan Thiet is known as the homeland of fish sauce. This famous spice may be listed on the most unique flavor foods list of Asia, but its smelling is rather unpleasant to many people. Fish are fermented in large tanks. You can directly view the fish sauce processing in the factories here.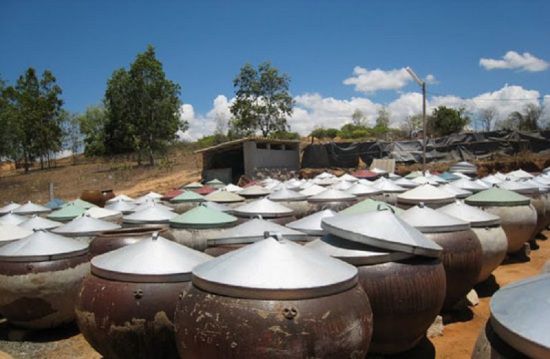 Smelling of dried fish and fish sauce is quite unpleasant.

8. Find a secluded beach
You will easily spend many enjoyable days at the beach front of hotel with a lot of different activities, but you should explore the surrounding area by motorbike. There are a number of secluded beaches which are suitable for you to freely organize outdoor meals or even take nude-bathing if you like. One of the favorite secluded beaches is Hon Rom, lies on the road segment between the red sand dune and Bau Trang.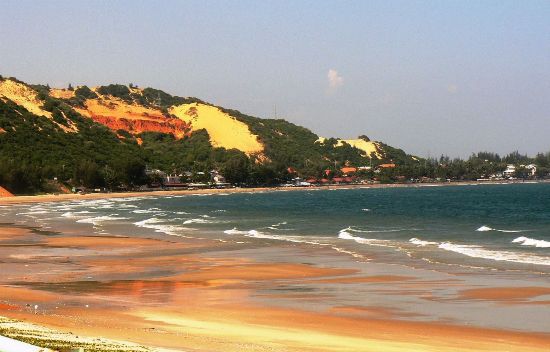 There are many charming and quiet beaches in Mui Ne.
9. Kitesurfing - a special thing to do in Mui Ne beach
Mui Ne - Phan Thiet is proud of owner of windswept beaches which are perfect for kitesurfing. Mui Ne Beach is the most famous surfing destination in Asia. Several local centers offer shortly windsurfing courses for beginners with an affordable cost.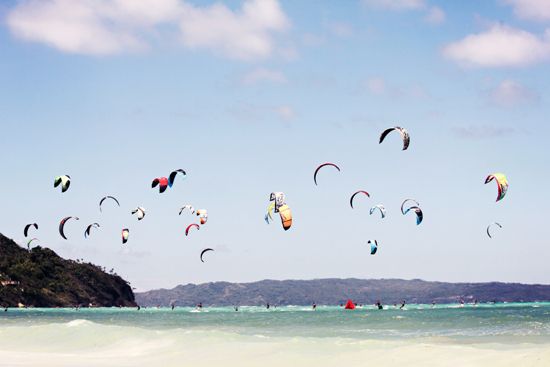 Kitesurfing is a favorite oceanic activity in Phan Thiet.
10. Immersing into sea-foods
You can find in the menu of Mui Ne various fresh seafood dishes with affordable prices. Grilled scallops with onions then sprinkled some peanuts, served with lemon pepper and salt is one of the favorite dishes here. Additionally, you can enjoy other unique dishes like snake, crocodile and turtle meat.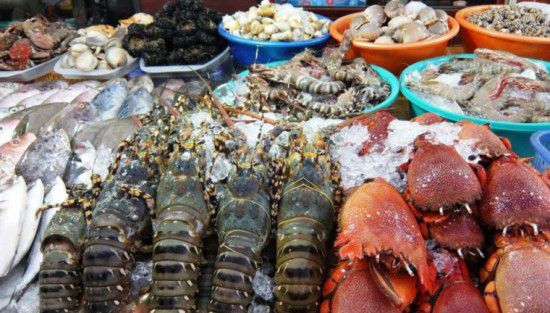 Such fresh and tasty lobsters you can see in the local markets.
Next, we have to mention about fruits, from lychee, mango to mangosteen, papaya ... you are spoiled for choice. If you notice, on the way from Saigon to Mui Ne, you will encounter the dragon fruit gardens on roadside. Nowhere in Asia is dragon fruit taste more delicious than here.

How to arrive Mui Ne - Phan Thiet?
It's very easy to move from Saigon (Ho Chi Minh City) to Mui Ne - Phan Thiet. It takes only 4 hours to travel by train, however you can also choose to transfer by public bus or private car. Although traveling by train is more convenient and comfortable, with a different number of tourists, going by bus is more flexible for you.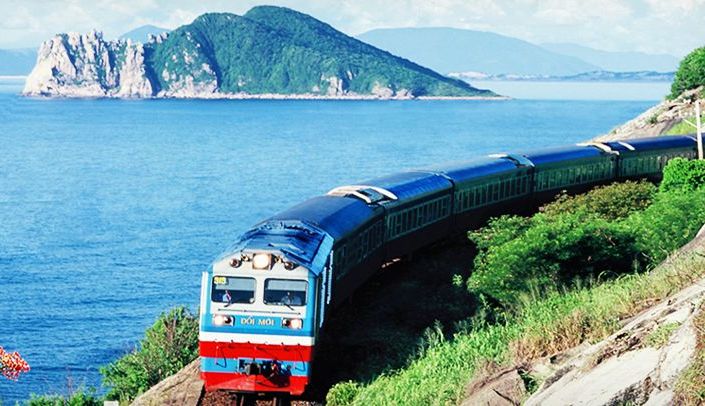 You can easy to go to Mui Ne, Phan Thiet from Saigon by train.
Go by train: you need to prepare early. Train departure time is at 6.40 a.m. You must go to station and buy ticket before that tight time. After 4 hours on train, you will arrive in Mui Ne around 10.20.a.m. / Ticket price: from $6.5 - $8.5.
Go by bus: You can by ticket from some companies to go to Phan Thiet with prices from $8.5 to $13. After circa 4,5 hours on bus, you will go to the city of Phan Thiet.
In the case that, you go to Phan Thiet from Hanoi or Da Nang (Hoi An), you better should go by plane to Nha Trang, then continue your trip with bus from Nha Trang to Phan Thiet. It often takes you from $45 / 1 way flight from Hanoi to Nha Trang.

About the accommodations in Mui Ne, Phan Thiet?
Mui Ne, Phan Thiet is the paradise of beaches. For that reason, you can be attracted by the sea-side resorts and hotels. Accommodations here are very nice to stay. As soon as saying NO to the luxurious services, you also find some great homestay or local hotels to enjoy your vacation.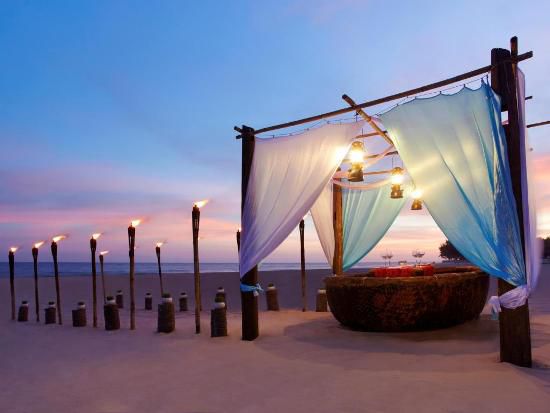 A romantic moment on the beach is the dream of all couples.

A minus point is that Mui Ne is often crowded year-round. In the summer, it is hot with Vietnamese tourists and in the rest of the year, it is full with foreigners. If you really want to stay without noise and crow, you have to options to stay. You can experience the senior resorts with high-end services and expensive prices, or explore more about the life of fisherman when stay in the fishing villages.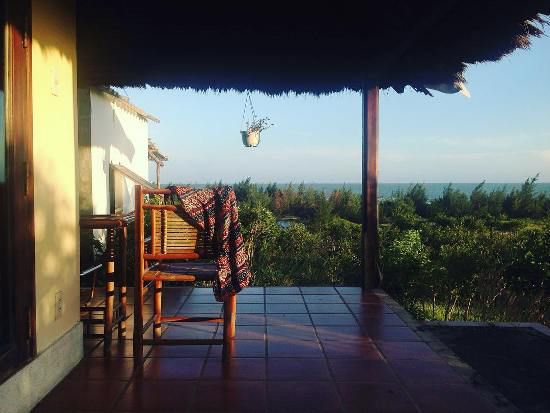 A seaside homestay you can stay in Mui Ne.
Take a Look at Our
featured tours
related destinations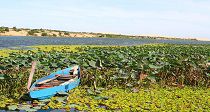 Call to book
(+84) 3 87 86 68 52