Welcome to Halong Bay
Halong Bay is located in the northernmost part of Vietnam. It belongs to Quang Ninh Province, and need to take about 4 hours transferring from Hanoi by bus (or car). Its name means "descending Dragons into the sea". Halong Bay was recognized as a UNESCO heritage site in 1994 and won as a New 7 Wonders in 2007.
Mysterious legend Halong Bay of Vietnam
To be pride of one of the most marvelous destinations of Vietnam particularly, and South East Asia generally, Halong Bay greets thousands of visitors each single day. The Bay brings an exotic beauty with more than 1960 limestone Islands and Islets which have been taken shape into the sea from 500 million years ago. Thanks to the Mother Nature, Halong Bay also owns an extreme biodiversity with full of karst caves, tranquil beaches, and unspoiled jungles. For this reason, when exploring Halong, you have a dozen of beguiling activities such as swimming, kayaking, sunbathing in private places, biking through the forest, climbing to the mountain, fishing among emerald ocean, visiting the unique caves, etc.

However, hunting the breathtaking scenes of the dawn or the sunset is the most expecting thing of which. Don't forget to spend your time for discovering Halong Bay when the sun prepares for its up and down. Those are the time for limestone dragons put on a color of fairy-tale among endless water sea of Tonkin. Make the most of your memorable moment, sip a slight cocktail in a sundeck, or lie lazily in a private beach, or take some photos in the trips to Vietnam.
Highlights:
Bai Tu Long Bay: Owning a pleasure and tranquil beauty of nature, Bai Tu Long Bay is bewitching as a young girl.
Lan Ha Bay shrouds in Cat Ba Island. It is supposed as one of the most interesting destination in Halong Bay thanks to more than 400 big and small islands, which is located closely. Lan Ha Bay is an ideal region to organize the oceanic activities, so it is often chosen as the anchoring and visiting attractions of Halong Cruise Programs (Read more about Halong Bay Cruises - Best Way to Discover Halong out of mass tourism).
Cat Ba National Park is called "the pearl of Northern Vietnam" by a primary and spectacular imagine that is delightful.
Best time to visit Halong Bay for the trips to Vietnam:
May to July: It is the time of summer in Vietnam. For this reason, it is also the hottest duration in Halong Bay.
August: It is the time of sudden and brief rain following Vietnamese Calendar. You need to guarantee of forecast checking clearly before going to Halong.
September to November, and from the end of March to April: This is the best time for a Halong Bay vacation with the most suitable climate.
December to the middle of March: It gets cold or slight cold. Halong Bay is still mesmeric by its way, and you need to prepare some warm clothing.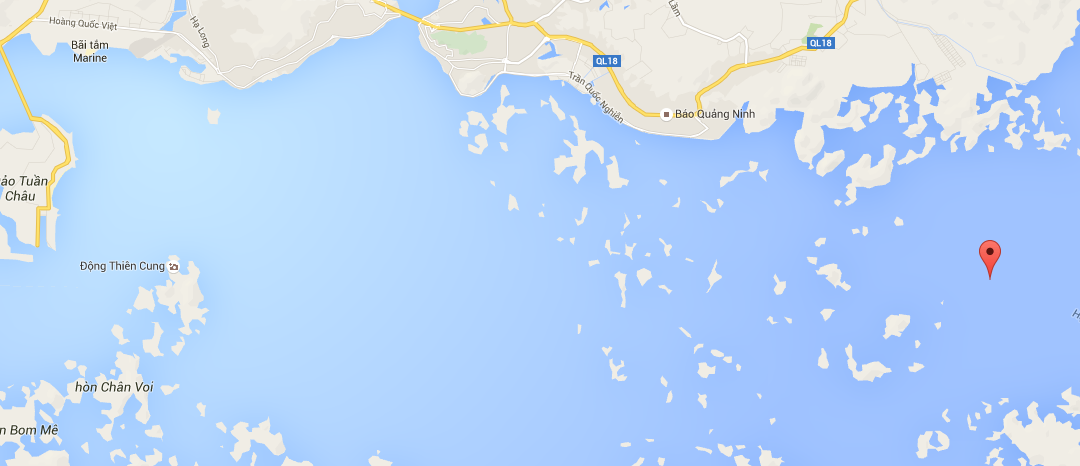 Take a Look at Our
Tour Ideas Of Halong Bay
Halong Bay Related Destinations
Call to book
(+84) 3 87 86 68 52
Halong Bay, in accompany with thousand of islands and islets
Halong Bay, in accompany with thousand of islands and islets
Halong Bay, in accompany with thousand of islands and islets