Professional private car & trained driver team
To offer the most comfortable as well as healthy feeling to clients, we arrange a private car, a well-trained driver and an enthusiastic tour guide throughout the trip. We always hope that our passengers get the comfort and happiness with the best experience, but keeping the safe is the most important.

Beside of our internal car team, Far East Tour also associates with the most charismatic car & bus companies in Vietnam in particular and Southeast Asia in general. We provide variety of car & bus sizes to make the most suitable to the number of passengers in your trips, the weight of languages and the kind of travel.

Our driver team is the ones who are carefully trained, permitted to work as a chauffeur with high skill for ensuring your safe and effect in the trips in Vietnam, Laos, Cambodia, Thailand and Myanmar. They are always friendly, thoughtful and responsible.

We offer to you some detail information about the maximizing number of passengers for each size of bus & car. If you have VIP service demand with more highly quality, please contact directly to us: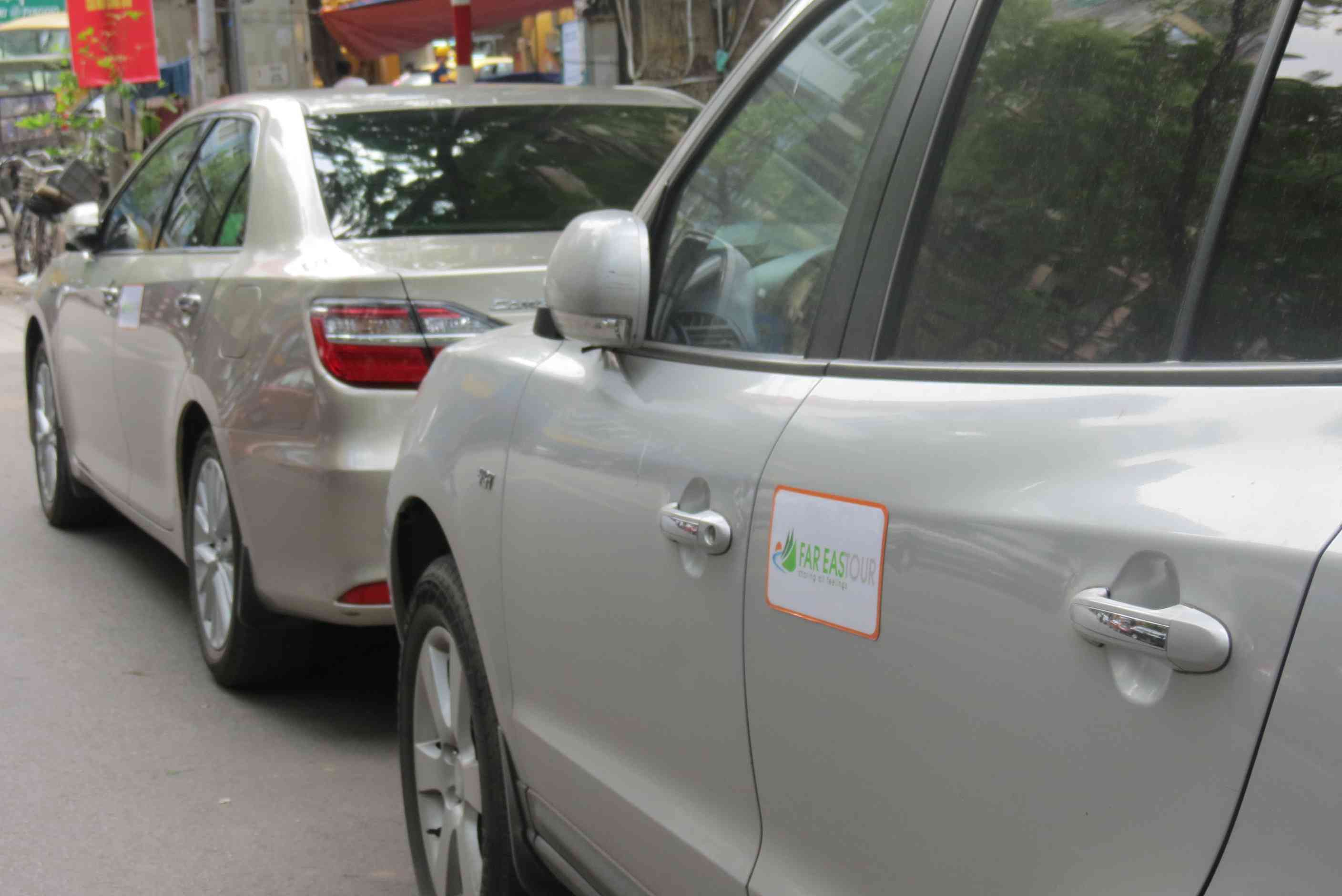 Car with 4 – 7 seats: Used for 2 – 3 persons.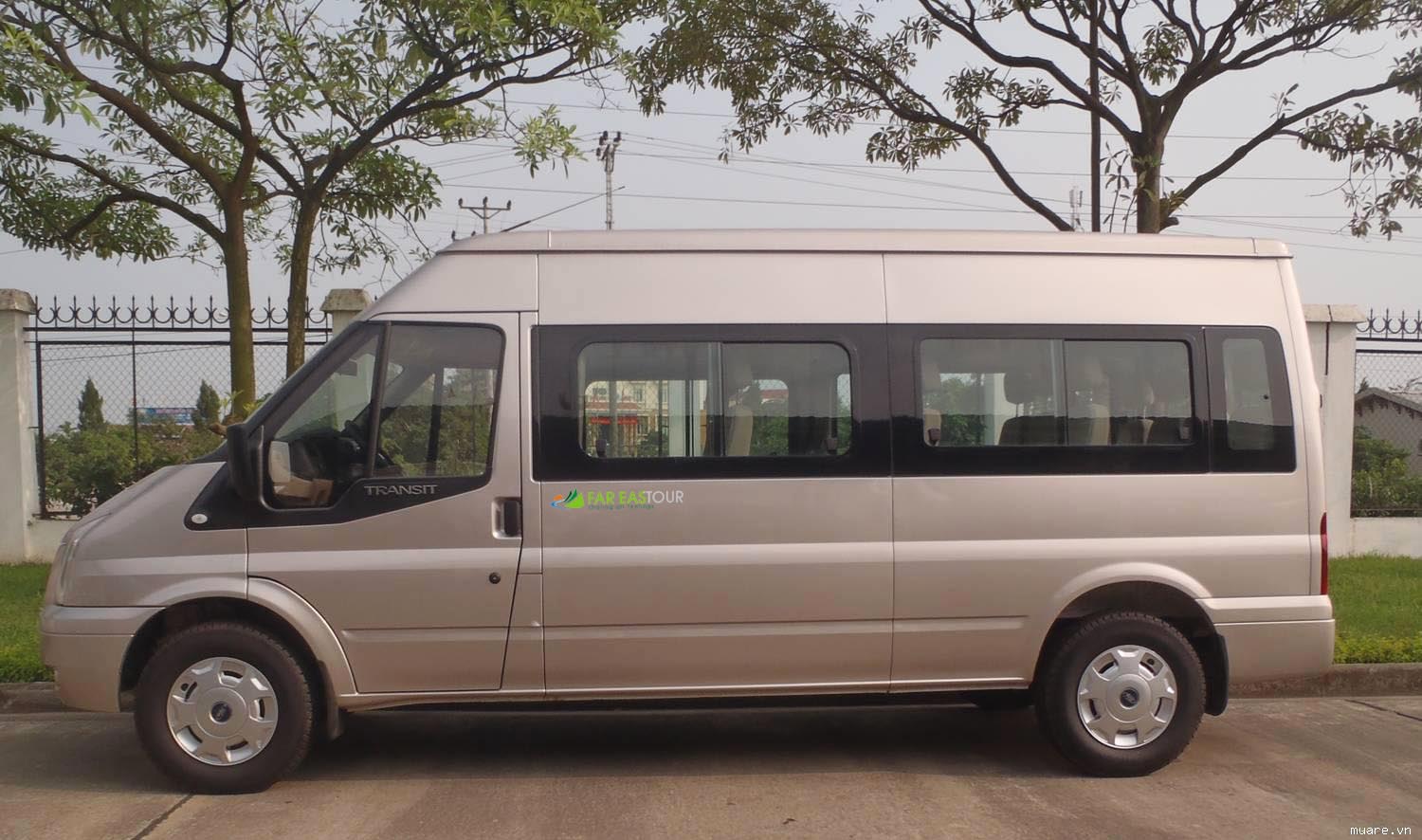 Car (minibus) with 16 seats (Mercedes Benz, Ford Transit): Used for groups from 3 to 9 persons.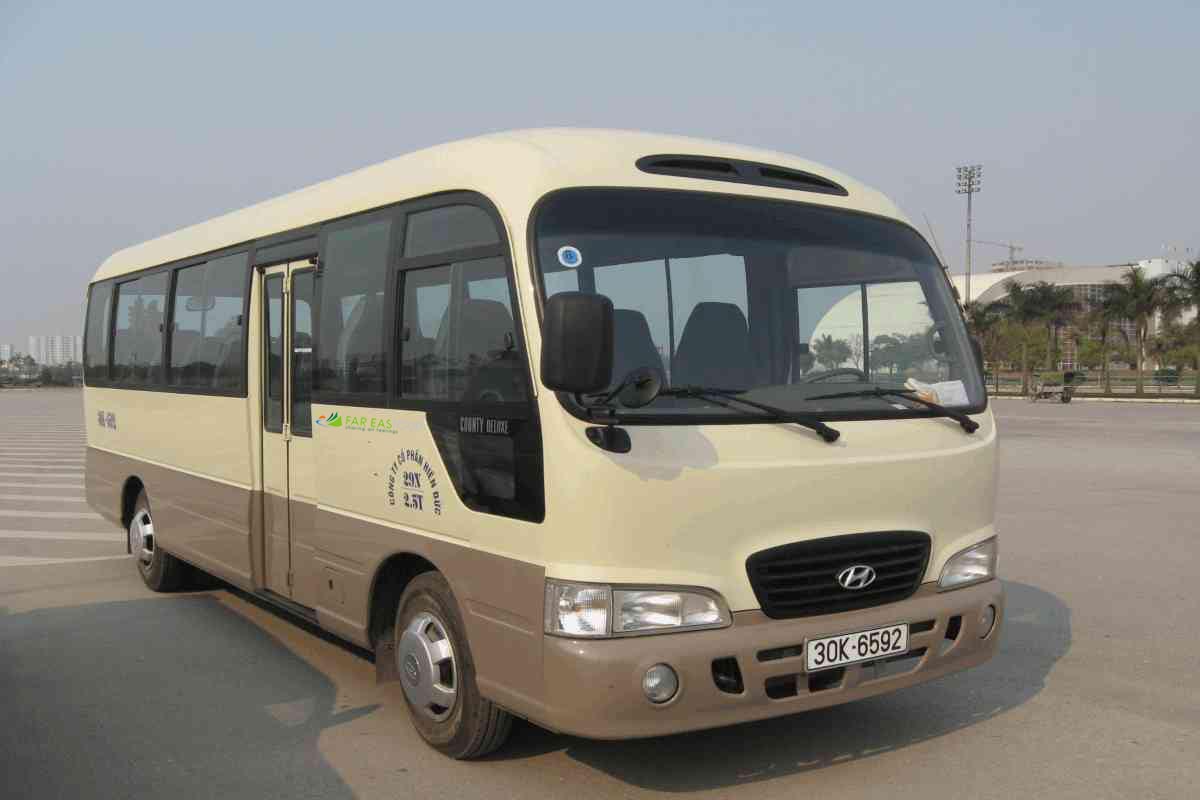 Bus with 29 seats (as Huyndai or Toyota Coster): Used for groups from 10 to 16 persons.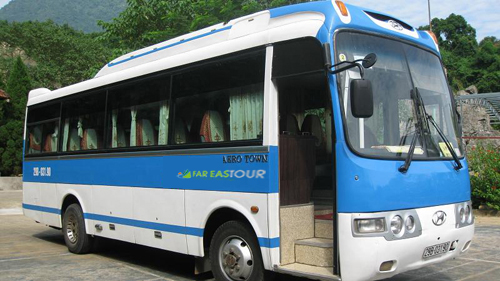 Bus with 35 seats: Arranged for groups from 15 – 20 persons.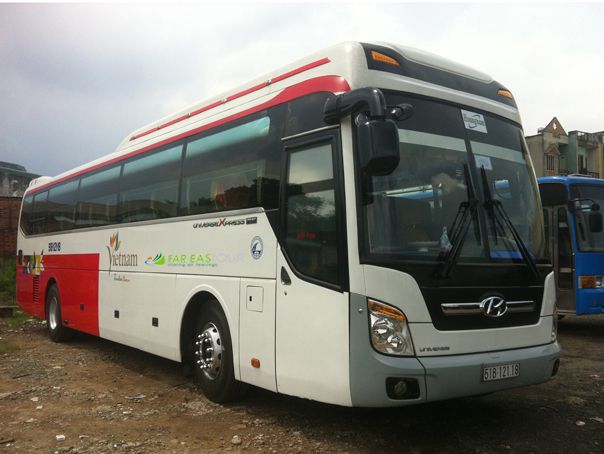 Bus with 45 seats: Arranged for groups from 21 - 32 persons.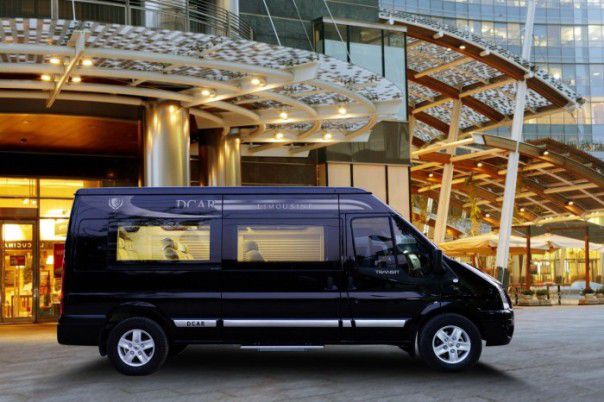 We also offer the luxury services with Dcar Limousine, which will make you comfortable with senior feature.
Moreover, Dcar Limousine created a private space for you.
It brings you 2 modern LCD screen, small bar, telephone and great sound system.
Bus can serve for the groups with 7 to 9 persons.
Call to book
(+84) 3 87 86 68 52