Welcome to Hoian
Hoian (Hội An, Faifo, Sea Town) is located with 7 kilometer sea-line in Vietnam Central Coast. Being recognized by UNESCO as a World Heritage Site, Hoian's Old Quarter is expected a well-preserved example of a Southeast Asian trading port from the 15th to 19th centuries. In accompanied with the small boutique downtown and blending culture, Hoian is visited more and more by International friends.

Hoian, its name, means that "peaceful meeting place", and you can feel this impression in the ancient port through its development from the 15th century up to now. Following the history, Hoian lied in the bank of Thu Bon River, was a very important Vietnamese trading center in the 16th and the 17th centuries. It was a lively and crowded commercial landmark thanks to the holding of Chinese, Japanese, Span, Holland and Portuguese traders. For this reason, in both of architecture and culture, Hoian has been influenced by two nations: Japanese and Chinese. Now a day, there are many meeting halls and pagodas, which were contributed and built by Japanese and Chinese in the old town. You can find out the most unique blending at two outstanding projects the Japanese Covered Bridge and Fujian Assembly Hall (Phuoc Kien Assembly Hall).

The most amazing thing in Hoian is The Old Quarter that is small enough to cover easily on foot. However, this region always brings visitors a big traveling inspiration with lots of local shops, bars, lounges, coffee shops, and gastronomic delights. Talking about Hoian's cuisine, the gourmets certainly have a long list to discover such as "Cao lầu", "Quảng noodle", "Bánh đập hến" (very tiny cyrenidae eaten with dry pancake), "hoành thánh", miscellaneous bread, etc.

It is one of the most romantic and peaceful place to visit in the trips to Vietnam, you will be fallen in love with the wandering among the picturesque streets of Hoian. Many thing to see and experience. The ancient houses were formed and reserved by their owners with the more than 200 years old architecture and designs, the most remarkable of which is Tan Ky and Quan Thang ancient house. Otherwise, during the full moon and the 14th day of every month (by Vietnamese Calendar), Hoian wears the splendid rainbow-colors of lantern and candle lights. The old town and along the riverfront, with a lot of rowing boats, antique houses, look likely a fairy-tale world. You can stop on the bank of Hoai River, buy a flower candle light, then dropping it off to the river to pray for the luck.

In the outskirts of Hoian's Old Quarter, the traditional handicraft villages still alive silently, but full of vitality such as Kim Bong village, Thanh Ha Pottery Village, Tra Que Vegetable Village, Cam Thanh Coconut Village, and Ban Thach Mat Village. Each of them has a special development story. The nearest place is Kim Bong village with a very famous woodwork from the 15th century. Only need to take a boat from Hoian's old town, you can touch to the best traditional handcraft of Hoian with impressing carpentry products. If you really desire the original houses in the reserved streets of Hoian, Kim Bong gives a chance to know more about the craftsmen who contributed amount of their talent to the hundreds years beauty of Faifo.

Now a day, Hoian is one of the most important tourism center in the trips to Vietnam; therefore the town is once again a cosmopolitan meeting landscape. You can see the number of foreigners here, even thought, rising more and more. Following this, the number of services, restaurants, hotels, and shops magnificently increases. Exploring Hoian becomes more and more exciting and beguiling with more activities and service experiences. If you want to feel Hoian by the simplest way, you can take a bicycle to ride around small town, and relax on its pretty beaches.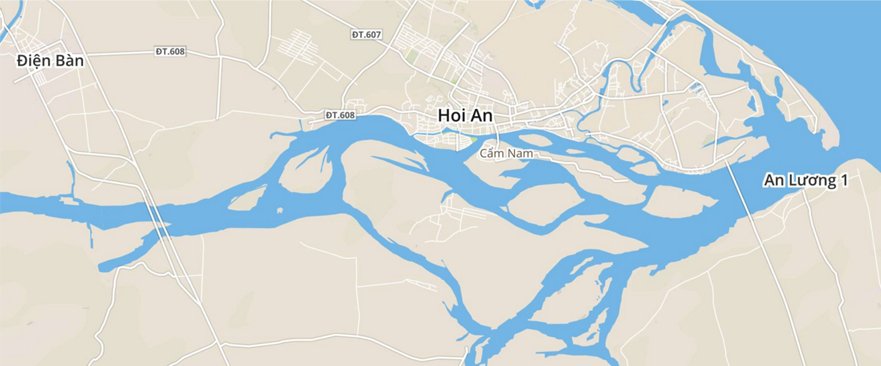 Take a Look at Our
Tour Ideas Of Hoian
Hoian Related Destinations
Call to book
(+84) 3 87 86 68 52
what's included
In our low price?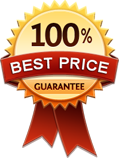 All booking covered by our Best Price Policy
Complete cruise package with accommodation, food, on-board entertainment trained guide.
Prices Include 10% VAT, 5% service charge, all meals on board