The Picturesque Beauty of Bach Ma National Park
Being a well-known tourism destination of Hue, there are lots of places to visit in Bach Ma such as: Do Quyen Fall, Ngu Ho (Five Lakes), Vong Hai Dai with the beauty of mountain and sky like a watercolor painting.

From the foot of Bach Ma, visitors can choose one of two ways to start a tour. One way is self-hiking up to mountain and discovering calmly the colorful scene here by yourself, or another way is traveling by passenger car – a unique means of transportation with a reasonable price (~$45/trip for both ways).

Passenger car seems to be reasonable for groups having numerous travelers, because after arriving, tourists will sweat for shooting a shot of "can't help but taking" scenes and also must climb. But no matter what means, should you equip yourselves with a pair of tight and durable shoes to avoid your legs from scratches and being bitten by terrestrial leeches or a pair of well-stick and comfortable sandals to move more conveniently.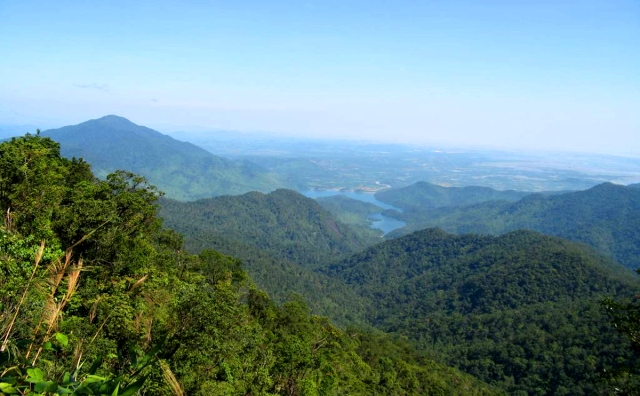 Bach Ma National Park is located in Thua Thien - Hue, about 40 km from the city of Hue. Before becoming a national park, Bach Ma was famous for its biodiversity of many rare species of both animals and plants.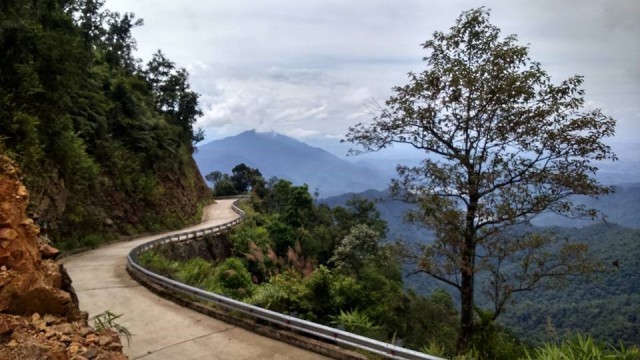 The route up to Bach Ma Peak is quite winding and steep. The higher and higher we go up, the nicer and nicer landscape is. Traveling takes 45 minutes is to arrive the parking spot near Vong Hai Dai.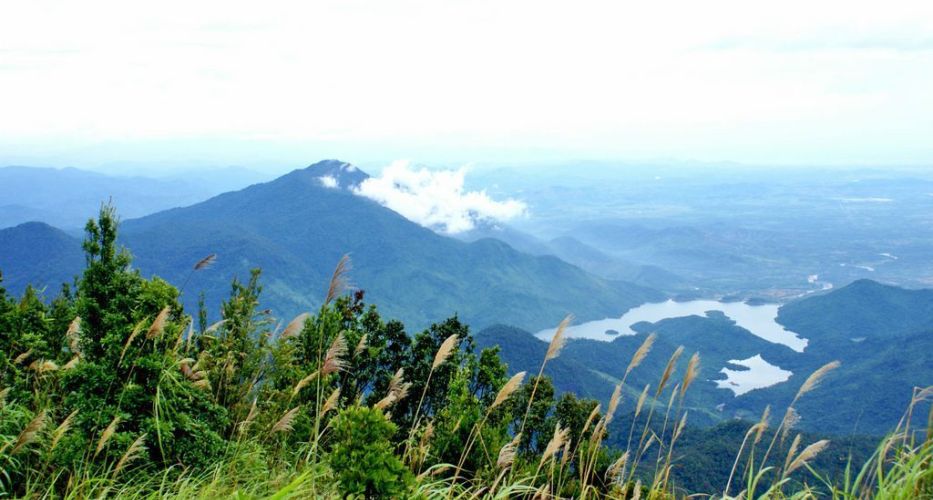 Vong Hai Dai is the highest location in Bach Ma.
From here, you can see all Lang Co Bay, Truồi Lake, etc.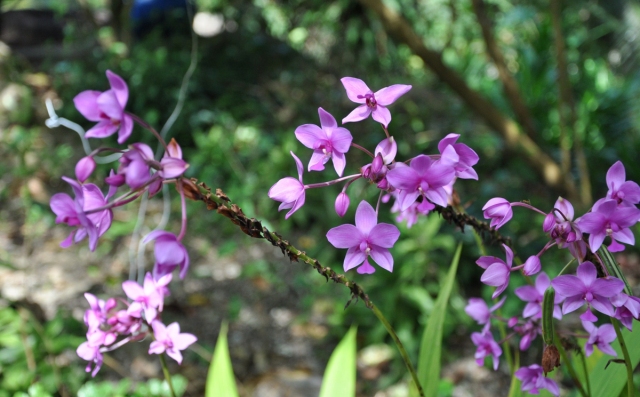 The freshly colorful wildflowers in Bach Ma National Park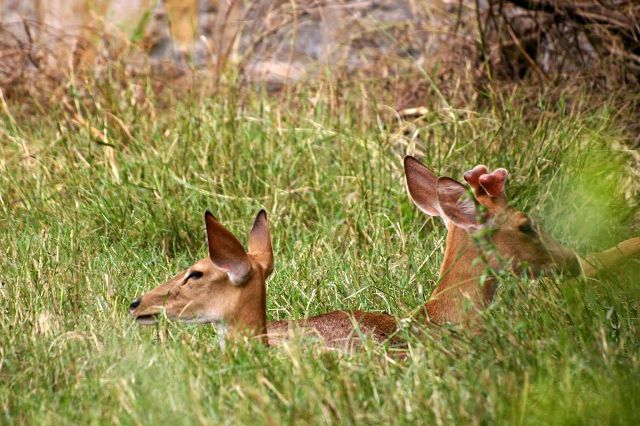 It also owns a diversified fauna
Bach Ma national park owns high biodiversity. Plants include 2,147 species, consisting of some rare and valuable species such as Dacrydium pierei (hoàng đàn giả), agarwood. Besides, tourists are also attracted by the wildflowers namely purple myrtle.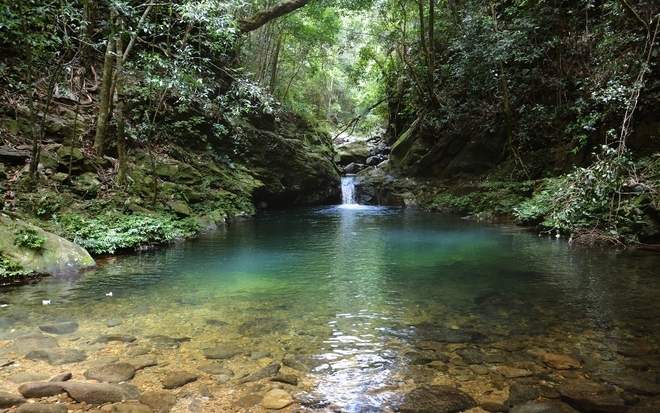 Ngu Ho (Five Lake) in the National Park
Ngu Ho is far from Vong Hai Dai about 5km, consisting of five lakes located in 5 different high situations. The third lake of that 5 lakes is seem to be the most beautiful one because of clear and cool stream water.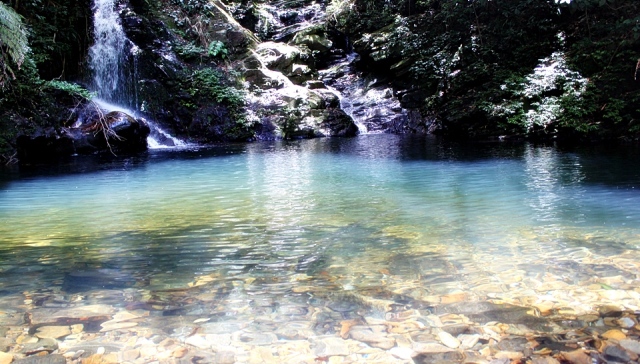 The cool springs in Bach Ma National Park.

It is quite far from Ngu Ho to Do Quyen (Rhododendron) waterfall, which takes about 1 hour if walking but the atmosphere around the road is very shady and fresh. The waterfall was named Do Quyen because this flower type grows a lot on two sides and generally blooms in March.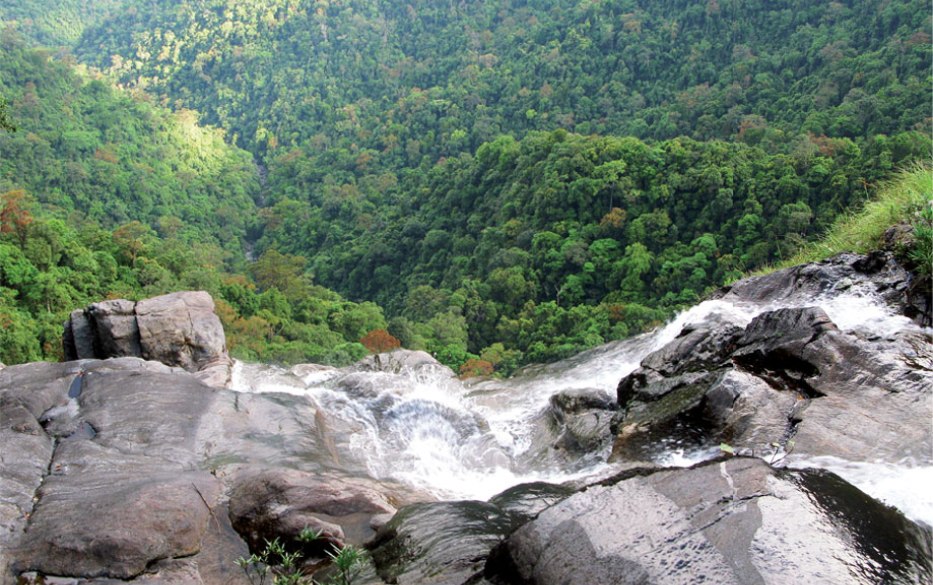 Do Quyen waterfall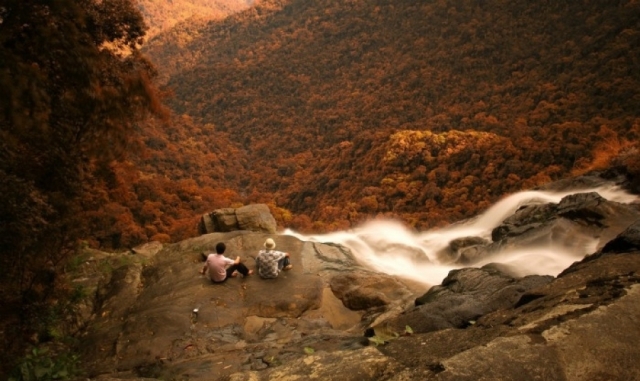 Do Quyen (Rhododendron) waterfall is about 300 meters high,
viewing from up to down are sequential hills.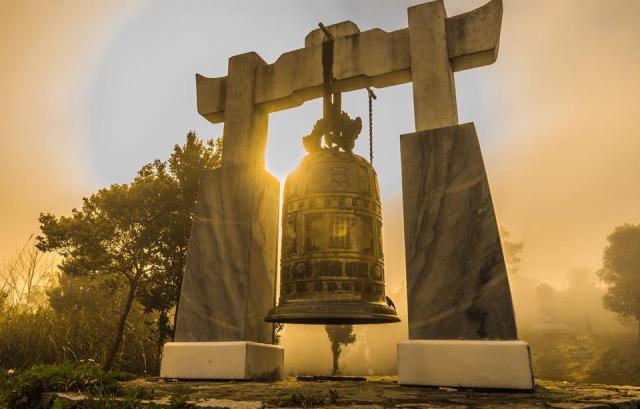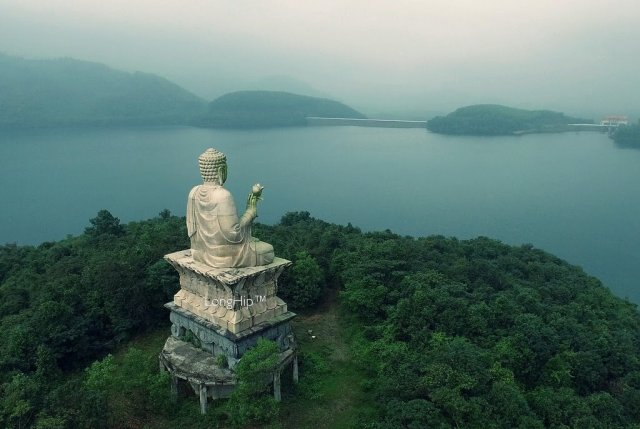 Guan Yin statue in Bach Ma National Park. (Photo: Long Hip)

Bach Ma is so beautiful, it owns mischievous beauty of tricky roads, sometimes turns this way, sometimes turns other ways, sometimes as a question with vague instructions, which doesn't make visitors any uncomfortable but curious and desired to discover more. If Bach Ma is a beautiful lady, her beauty and kinkiness will make visitors so ecstatic that pamper her hearts.
Where to stay in Bach Ma National Park:
Camping: In the area of Bach Ma National Park, there are many beautiful and flat vacant fields. You can bring camping equipment or rent here to set up tents to rest and relax.

Homestay: At the foot of Bach Ma mountain, there are many homestays for you to choose. Depending on your budget and sleep needs, choose a reasonable resting place for you.

Hotel: At the foot of Bach Ma Mountain, there are many, prices range from 500,000 to 1,000,000 VND / room depending on room quality.
Take a Look at Our
featured tours
Call to book
(+84) 3 87 86 68 52