Welcome to Hanoi
Hanoi (Hà Nội, Thang Long) is the Capital of Vietnam. For thousand years ago, it has been the political center and cultural heart as well. Hanoi is also known the second largest city in both of economics and square; therefore it is called the blending Capital of heritages and modern skyscrapers. You certainly admire an ancient Hanoi with the colonial French architecture houses through our trips to Vietnam, or Vietnam and Cambodia tours. In another side, you can look at a modern capital with an animated and crowded life's beat.
Hanoi's culture:
Hanoi's traffic remains one of the most remarkable elements. It is perhaps that only in Hanoi you can see thousands of motorbikes driving in the same street. It seems to be quite strange and complicated, but it is too original that it will surprise you and give you more excited.

People love Hanoi for its traditional values and deep connection to Vietnamese culture. If you feel evidently with the interminable high-speed highways, the far away mini-marts or super-markets in your country, Hanoi seems really different. Small shops, local restaurants, hawkers, and general stores appear ins and outs.

Another traditional culture of Hanoiers is about their families. Here, the other generations in a family often live together in the same house. In each family, they have an altar to worship their ancestor. Vietnamese as a whole, and Hanoi people in particular, often trend to the traditional values, customs and habits. Although the rapid development threatens the balance between the traditional and the modern, Hanoi has still kept its soul.
A culinary paradise:
A special culture of Hanoi is about its long-standing cuisine. It is not magnifying when saying that Hanoi is a food paradise with the most famous noodle of "Phở", one of the best coffee, and one of the best bread in the World. Being verified by the gourmets such as Gordan Ramsay (British famous chef), Anthony Bourdain (American cuisine writer), Hanoi's food is a resistless thing.

Don't forget to spend several hours to experience Hanoi's street foods as the dishes of rice noodles, bread, steamed sticky rice, stuffed pancake, … in your trips to Vietnam.
Temples and Pagodas:
With a Vietnamese custom of going to pagoda for praying healthy and peacefulness, the Capital owns more than one hundred holy temples and pagoda in the center. Standing through thousand years, those temples still keep the ancient and primary forms, contrast with the noise around. Coming to the age-old pagodas in Hanoi, you not only enjoy a completely tranquil atmosphere, but also experience Vietnamese unique designs.

The most worthy pagodas to visit in Hanoi: Tran Quoc Pagoda (in the West Lake), The Temple of Literature and University (in Ton Duc Thang street), Quan Su temple (in Quan Su street), Ngoc Son temple (in Hoan Kiem Lake), Tay Ho temple (in the West Lake), Kim Lien temple (Nghi Tam ward), Phuc Khanh Pagoda (in Tay Son street), etc.
Hanoi's Old Quarter and Hoan Kiem Lake:
Located in the center, The Old Quarter and Hoan Kiem Lake is the boutique heart of Vietnam's Capital. Not yet visiting this place means that you have not gone to Hanoi. Almost of cultural and historical beauty focuses on here. You can walk around Hanoi's 36 old streets all your day to explore the most traditional things of Vietnamese. There are a large number of local shops and hundreds of vendors that you can meet everywhere. Beside of a boiling rhythm of daily life, the ancient French architecture has still remained unchanged. It brings to Hanoi an exotic vitality to satisfy any visitors.

To connect Hanoi's 36 old streets with the other of new projects, Hoan Kiem Lake is likely the important blood line. It is not only a historical witness being thousand years old, but also the place that is every hearts belongs to. Hoan Kiem often begins her new day from very early when Hanoi people come here to take some exercise. After that, the lake continues greeting millions of visiting traffics up to mid-night. It is the most romantic place in the autumn with changed color leaves, brightest in the spring when flowers blossom, coolest in the summer with the big century-old trees, and warmest in the winter with happy couples on dating.
Hanoi Capital was voted in the list of most interesting cities to travel by visitors all over the World. It always makes your heart beat animatedly by the originally charming landscapes, culture and customs.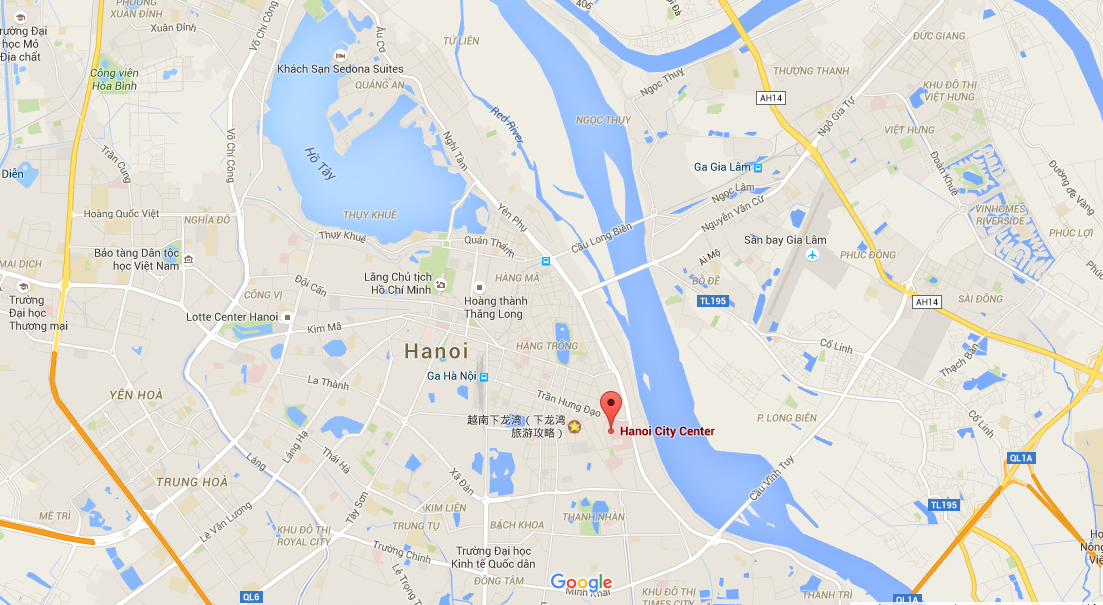 Take a Look at Our
Tour Ideas Of Hanoi
Hanoi Related Destinations
Call to book
(+84) 3 87 86 68 52