Lang Co Bay - One of The Most Wonderful Bay of Vietnam
Location: far from 30 kilometers to the South of Da Nang and 70 kilometers to the North of Hue City. Lang Co was recognized as one of the most beautiful bays in the world in 2009. It is located among 3 The World Cultural Heritage Conservation zones: Hue, Hoi An ancient town and My Son Sanctuary with a radius of 70 kilometers.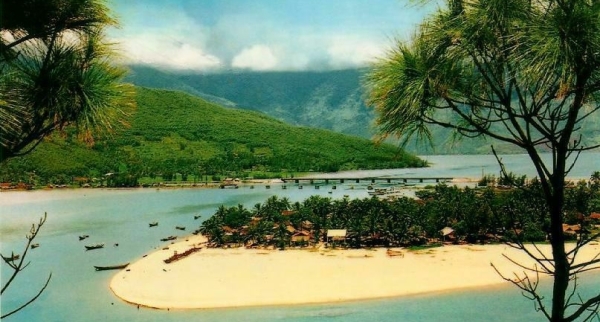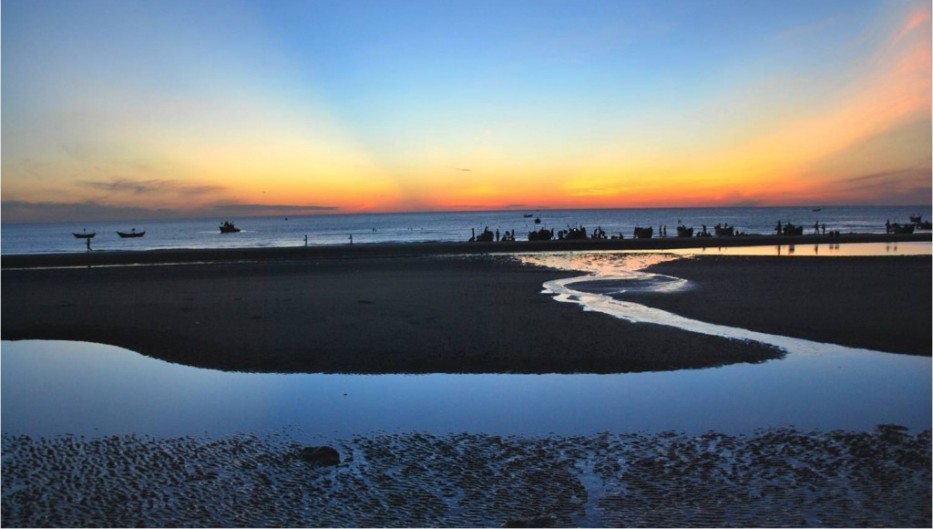 Lang Co is one of the most beautiful bays in the world.

Lang Co gets its best beauty in the period from April to July. It often rains from September to November, while from December to March next year the sea is quite cold.
Culinary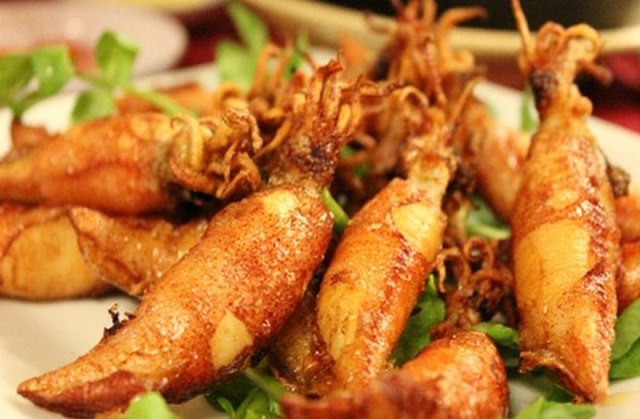 Grilled squid dish is very delicious in Lang Co Bay

At the foot of Lang Co slope, there are some restaurants: Be Phuong, Thien Ly, Be Thinh... with cheap price and fresh food. You can also enjoy delicious dishes at small restaurants on road-side, especially in the area below Lang Co Slope. You should not join in restaurants which are located in the top of Lang Co slope because they are pit stops for long-way travelers, so very noisy and unhygienic. With small kiosks along Highway 1A, it's better if you take an overall look before ordering something.
Sightseeing destinations
Of course when traveling to coastal regions, we all want to go to the beach, especially taking a part at a pure beach like in Lang Co. But it's really a waste if you omit following interesting places:
You can take a motorcycle-taxi to go to the market, or rent a motorbike at the resort's reception hall (But it's better if you hire a motorcycle outside. Price is about $1/1 hour). You can buy clothes and sandal imported from Laos with quite cheap price there. Then you should drive on travel route around Lap An lagoon, mountains are in one side and lakes are in other one, a poetic and beautiful scene like that would make you never forget. It's a great place if you like taking photographs and contemplating natural beauty. In the bottom of the lagoon, there are full of shell snails and no mud, clear and shallow water. You can wade in as far as you want and the water is only submerged up to your calf.
Chan May Beach: is flat and extended in an arc shape with white sand and gentle waves, far about 3 km from Highway 1A. Bathing beach here is very beautiful but if you want to swim, please note that there will be no lifeguard on duty, no hazard warning system.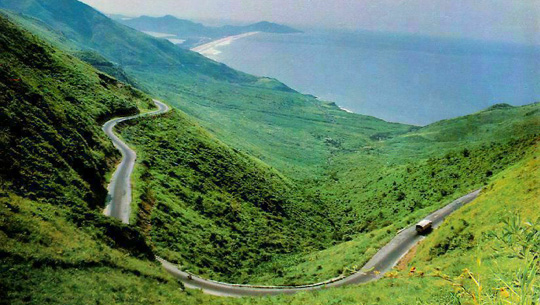 Travelers should not to miss sightseeing from Hai Van Pass's view
Hai Van Pass: from Lang Co you climb up to the Pass top, where is the division of Hue – Da Nang stops. You shouldn't go down immediately because here is the most beautiful views. You can take pictures at American bunkers or Vong Hai Dai built from Minh Mang dynasty. In the end of the Pass, when you nearly reach Lang Co, you will find many fountains spraying highly (7-8m) very beautiful in roadside. It is water guided down from the mountains to wash cars. You can freely wash your hands then only giving thanks.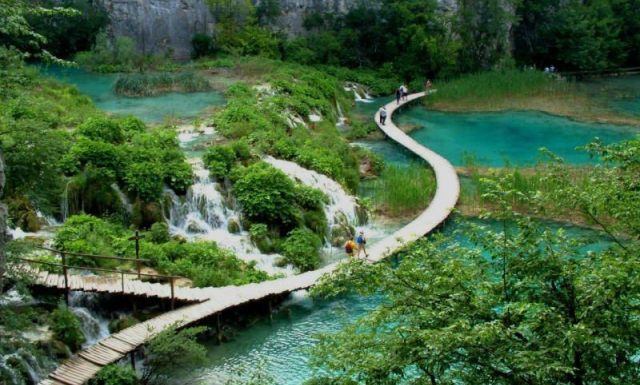 Bach Ma National Park
Bach Ma National Park: is far from Lang Co about 30 kilometers to the West. Bach Ma national Park is very famous for cool climate. The temperature is never below 4 C degrees and above 26 C degrees. This is an ideal place for you to enjoy the pure atmosphere of the mountains and visit Ngu Ho-Do Quyen waterfall group then conquering Bach Ma peek, overlooking Vong Hai Dai (from here admire the entire Chan May bay and Cau Hai lagoon).
When should you visit Lang Co ?
The best time to visit Lang Co is this summer from April to July. Because at this time the weather is nice, there is more sunshine, blue sea and cool air. You can freely record memorable moments during your trip.
Take a Look at Our
featured tours
Call to book
(+84) 3 87 86 68 52