My Son Sanctuary - Getting Lost in the Champa Culture
My Son sanctuary is situated in a valley about 2 kilometers in diameter, surrounded by hills and mountains. It is recognized by UNESCO as The World Cultural Heritage from 1999. My Son sanctuary is belonged to Duy Phu Commune (Duy Xuyen, Quang Nam), far from Da Nang about 70 kilometers.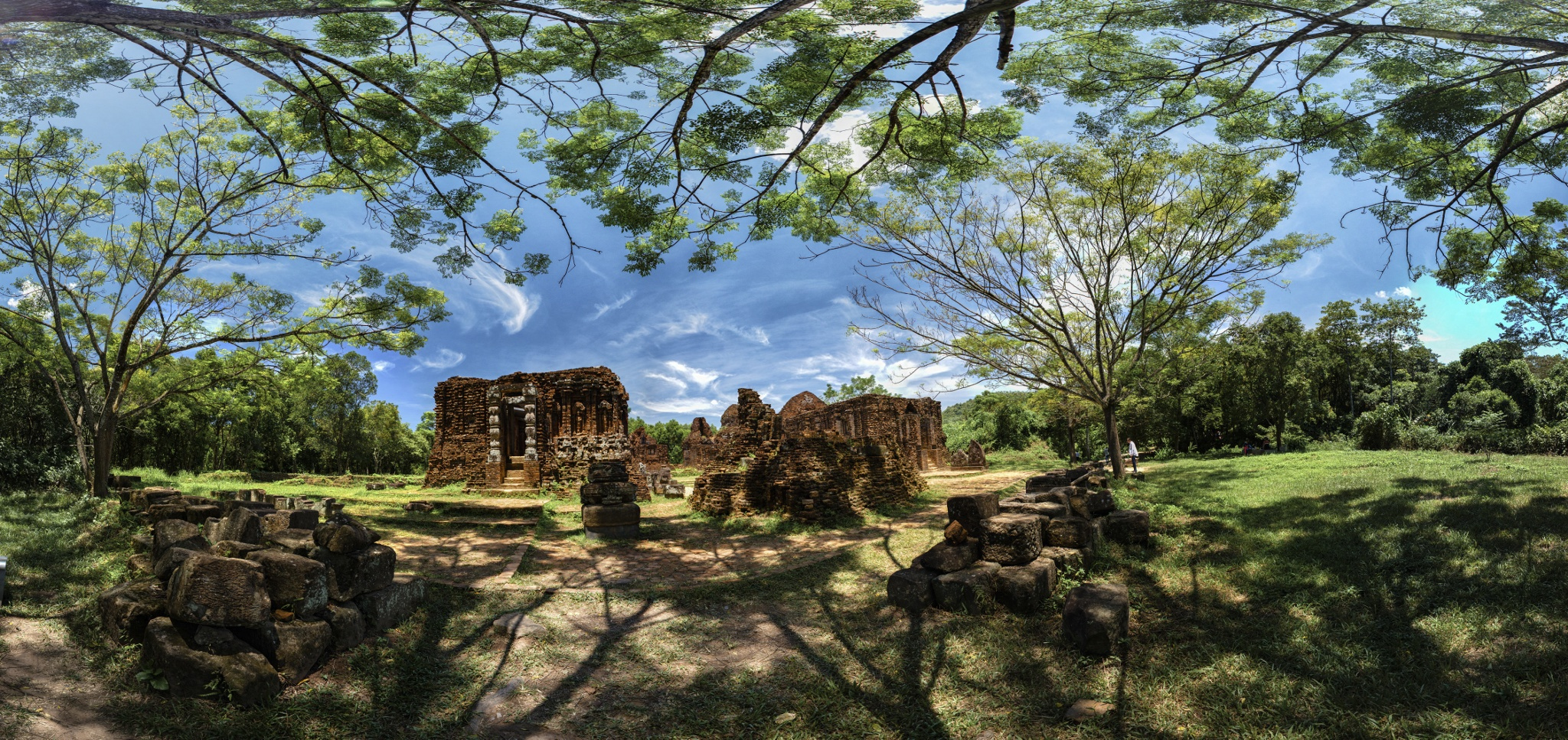 This temples area is located in a valley about 2 kilometers in diameter, surrounded by hills and mountains. Besides, it is situated in mountain circuit about 100 meters - 400 meters in high from Dong Truong Son (East of Annamite Mountains) through My Son to Tra Kieu capital. My Son is the hinduism sanctuary of the Champa Kingdom. After being enthroned, every king also came to My Son to held holy ceremony for purification, dedicate offering and build the temple.

My Son is a unique place of Cham art where the process of development was continuous from the 7th century to the 13th century. In the year 700s, King Sambhuvarman built temples by very sustainable material so it can be existed till present. All later dynasties renovated old temples and built new temples to offer to the gods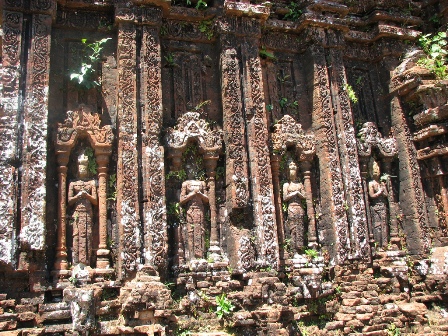 Architectural art, sophisticated sculptures have been boldly imprinted in My Son

In 1885, My Son relic was explored by a group of France soldiers. From 1898 to 1899, two researchers of France Telecom were L.Finot and Lajonquière together with architect-archaeologist Parmentier already came here to research epitaph and architectural art, sculpture of Champa. In period from 1904 to 1904, the most basic materials about epitaph and My Son architectural art were announced by L.Finot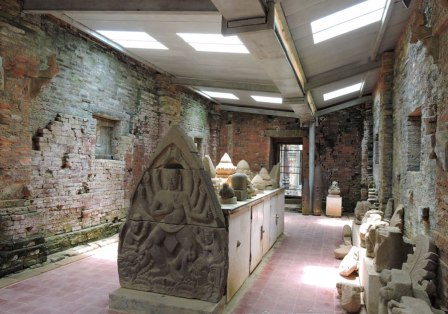 Main temple in My Son is to worship a couple of Linga or statue of Siva God –protector (patron saint) of Champa kings. The God is idolized in My Son sanctuary is Bhadresvara – founder of the first King's line in Amaravati area in late 4th century. Bhadresvara God combined with Siva God was become the main beliefs in worshipping the God – the King – the ancestors and the royal.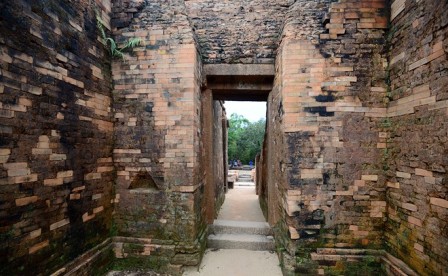 Temples in My Son are divided into many clusters but built according to one principle. Structure of each cluster includes main temple (called Kalan) surrounded by smaller towers or secondary structures. The main temple is represented for Meru Mountain – the center of universe, the convergence of gods and used for worship Siva God.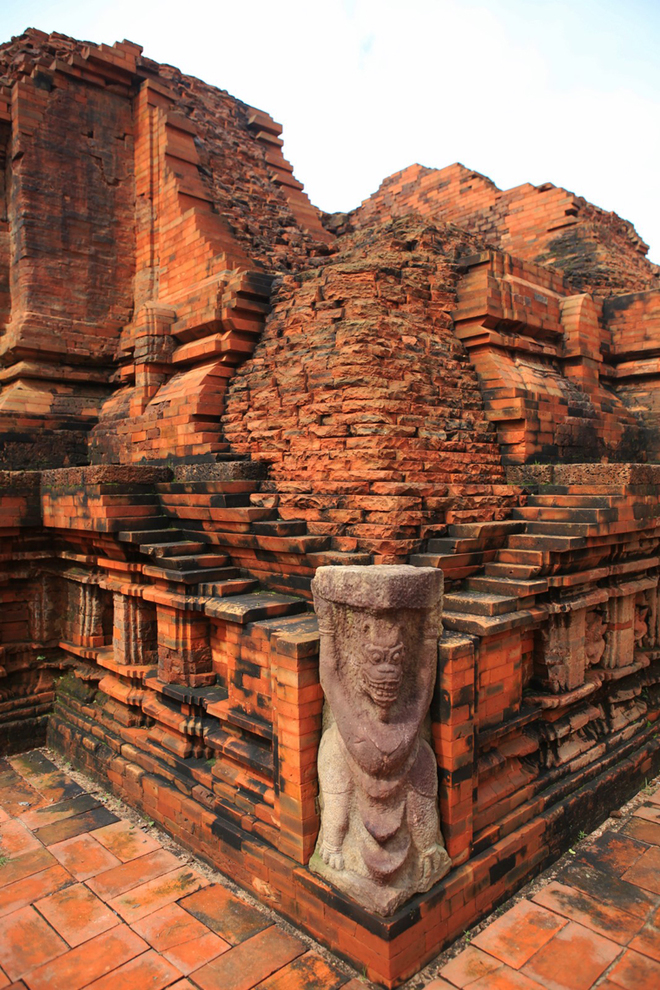 The auxiliary temples (auxiliary shrines) are used for worship Gods who oversee heaven's direction. Besides, secondary structures also include tile-roofed towers for pilgrims to rearrange and store offerings. The Cham's temples do not have window, only secondary structures have.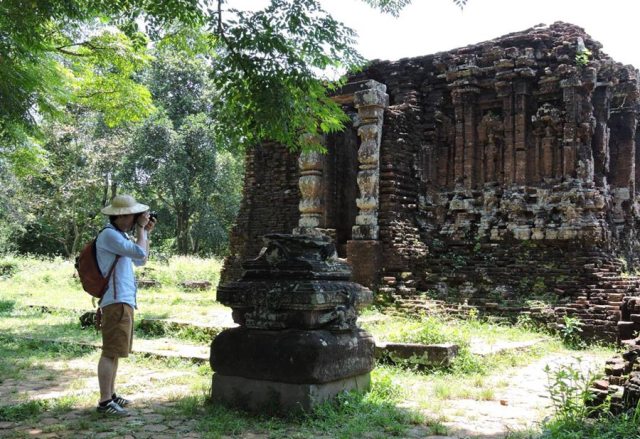 Undergoing many events and wars, many ancient structures were damaged.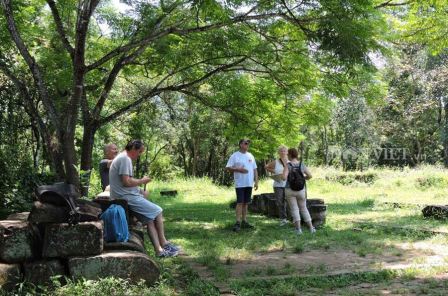 At present, My Son Sanctuary attracts a lot of domestic and international tourists coming to visit and explore.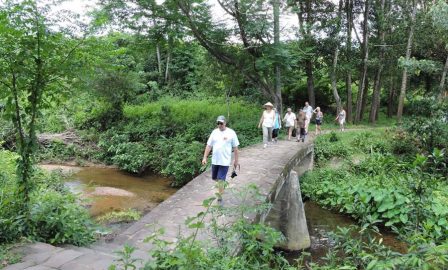 Many bridges are newly built but also brought Champa culture's appearance.
Take a Look at Our
featured tours
Call to book
(+84) 3 87 86 68 52