Cham Island - Emeral Ocean Calling You
The Cham Islands is a famous tourism destination in Hoi An, known for its white stretching sands, blue sea and delicious seafood.
Location: Belonged to Tan Hiep District, Hoian city, Quang Nam province, far from Cua Dai beach about 15 kilometers.
Characteristics: Including 8 small islands: Island of Lao, Dai, Mo, Dry Mother, Dry Son La, Tai, Ong. Many tourists after visiting Hoian often visit this group of islands to enjoy the peaceful beauty, unspoiled nature.
From March to August every year is the reasonable time for the sightseeing with warm weather, yellow sunny and calm sea. You shouldn't go to Cham Islands in the rest months because of storm, billowy sea, the islands become isolated area.
Arriving The Cham Islands from Hoi An
Canoe: 250,000 VND (~ 12 USD), sell at Cua Dai or travel agents in Hoi An. It takes about 20 mins to move from Hoian to Cham islands. Starting time is at 8 am - 10:30 am.
Wooden Boats: 30.000 VND (~ 1 USD) (added 30,000 VND if carrying motorcycles. You should arrive Bach Dang at 7 am or Cua Dai at 8 am daily to buy tickets.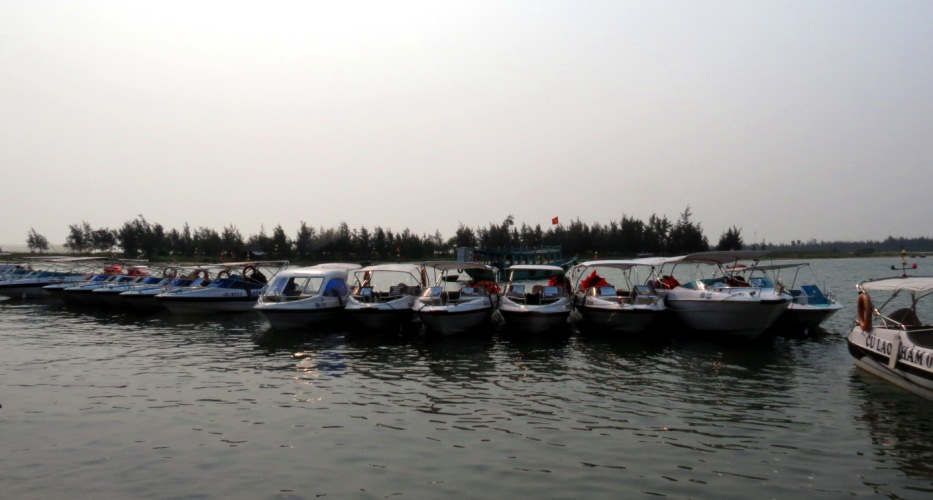 Cua Dai wharf with lots of canoes which are willing to take you to Cham Island

Staying (overnight)
Vacation home here is primarily homestay style, gathered at Bai Lang, Bai Huong.
Note: Bai Lang is the landing place of wooden boats, Bai Huong is the concentrated place of canoes. Depending on each transport, you can select motels near the dock. Besides, if you like harmony with nature, you can camp at Bai Ong, Bai Huong, Bai Bim.
Sightseeing
Cham Islands Marine Museum is a destination to introduce history, customs and marine products. Thanks to the scientific arrangement, visitors can learn more about the cultural beauty of this land.
Hai Tang Pagoda is built in 1758 at the foothills of Hon Lao to the West. Inside the temple, there are horizontal lacquered, gilded lacquer parallel sentences, monumental statues and a large bell. The farmers and traders usually go to this pagoda to worship Buddha and pray for good luck on the way to do business.
Ancient Cham Well or Xom Cam is about 200 years old. This construction was built with round tubular shape, square background and coronary-scarf inside. This architecture is characterized as many other Cham wells in Hoi An.
Tan Hiep Market is adjacent to the wharf, next to Bai Lang dock. The market is divided into two separate sections, the inside area is used to sell semi-daily necessities for residents, the outside area is to sell seafood and souvenirs. You can make a bargain of 20% an item before deciding to buy.
In addition, Yen Island - ancestor shrine of Swift profession, Da Chong beach is also popularly visited destination. Tourists who like to dive under the blue water should choose some ideal places such as: Bai Xep beach, Bai Lang beach.

The diversified seafood in Tan Hiep market will attract you.
Eating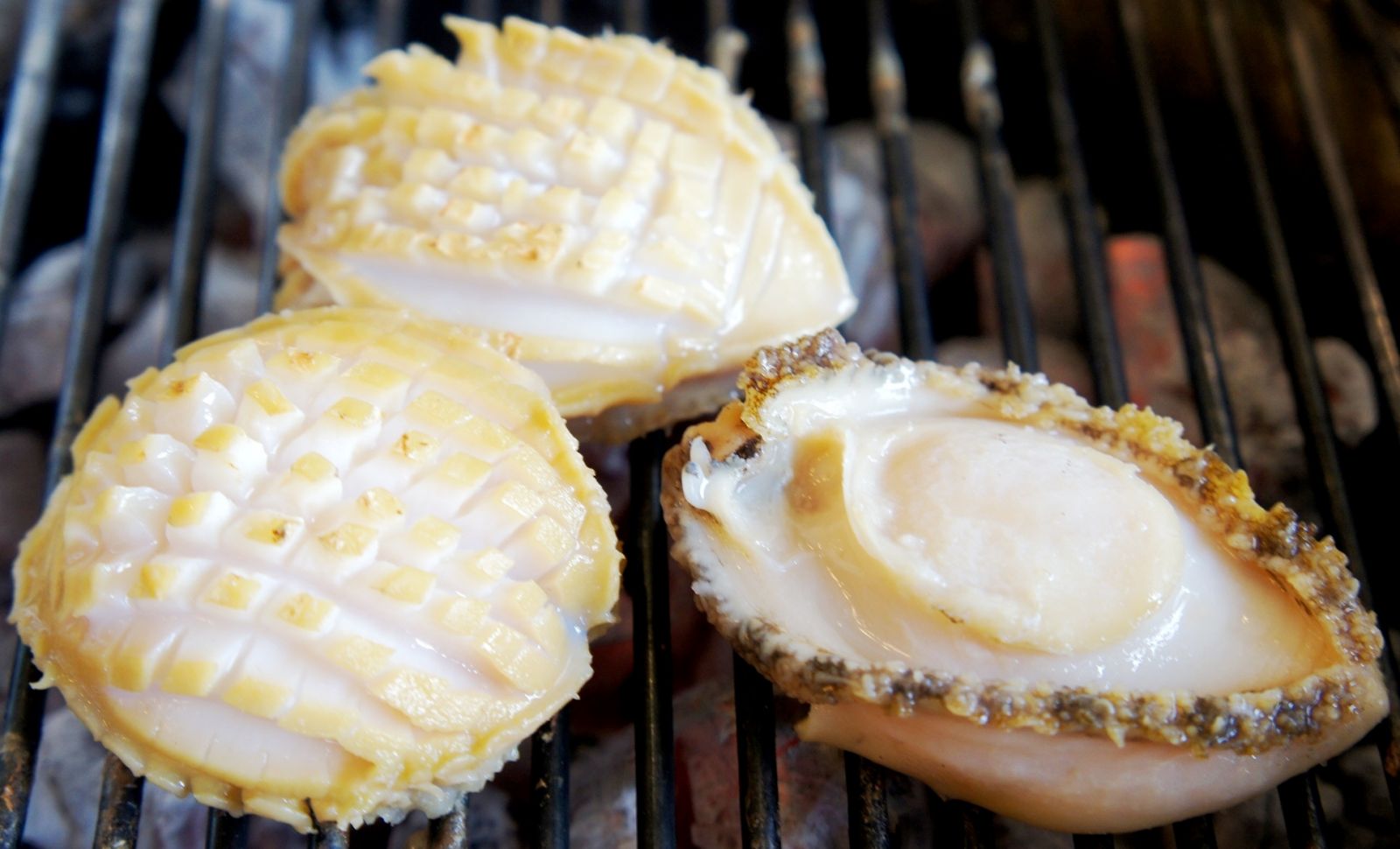 All species of seafood here are very naturally sweet.

In addition to seafood like stone-crab, a sunny squid, abalone and bird's nests as well as wild vegetables are also delicious dishes that you should try.
Traditional festivals
Fishing festival takes place on April 3rd, 4th (lunar calendar). This is an occasion for residents here worship and pray Ocean God for a peaceful village, fishermen go offshore smoothly and catch lots of seafood. The first day will be devoted to worship, the second day is for welcoming god ceremony. After finishing, the fun sports activities like boat racing, tug and opera singing will be hold.
Ceremony of swift profession ancestor is an occasion to commemorate the forebears who had merits in birds 'nest exploitation profession, thereby raising awareness of protecting natural resources of ocean-islands. Ceremony's activities include boat racing, boat-tug, music exchanging ... Festival is held on two days of March 9th and 10th (lunar calendar).
Take a Look at Our
featured tours
Call to book
(+84) 3 87 86 68 52