Top 10 Best Beaches in the Central and Southern Parts of Vietnam
This topic is for whom wants to leave the hectic pace of urban life. Vietnam beaches can be the most ideal places. Each of the beaches has its own feature that makes it different from others such as the solitary beach in Quy Nhon where visitors can enjoy the amazing expedition or the crowded Tran Phu beach, which is convenient for travelers with the core location. Let's see best Vietnam beaches and their detail portraits.

Vietnam also has several solitary islets and bays where tourists have a chance to try scuba diving, hopping and free diving. The list below can be an introduction to the most splendid beaches in Vietnam. Occasionally, it is quite hard to arrive at the spots based on your position. However, the magnificent sceneries along with the peaceful space will be the attraction that tourists should not miss out.
1. Beaches on Phu Quoc Island
Long beach - one of the most mesmeric privacy for you and your family in vacations.
On Phu Quoc Island, there are beaches that stretch about twenty kilometers named Trong beach and Long Beach. They are the ideal places to enjoy the sunset view from bars and coffee shops, restaurants and resorts on the seashore. Although there are some facilities that serve travelers, they are fairly unspoiled. The beaches can be fascinating sites for swimming and sunbathing on the beautiful sandbank under lush palm trees. Travelers can stroll around the beaches; however, they will be better if they rent a bike or bicycle so that they can head to the pearl farm and the village of the fishermen in the south.
2. Best Vietnam beaches in Mui Ne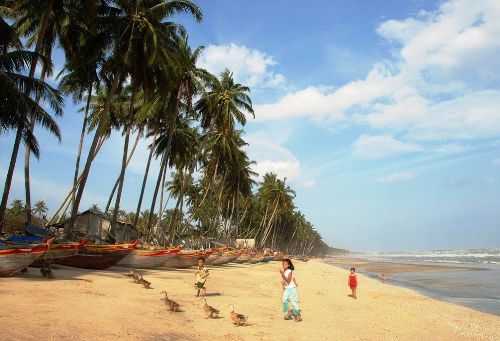 Coming to Mui Ne, don't miss its sand dunes and beaches.
Situated in Binh Thuan Province, Mui Ne is a famous and interesting beach that stretches fifteen kilometers with stone-free water and sandy seashores. Its highlight is that there are many sumptuous hotels gathering in the north. On the other hand, the southern side has a traditional hamlet of fishermen. It is great site for taking part in water sport, swimming and trying kite-surfing which is regarded as the most common one. From November to March, tourists should come here because it will be windy and sunny.

3. Local beach in Binh Dinh
In Binh Dinh Province, there is a seaport city that appeals to countless tourists and native people who want to leave the hectic pace of life. Its beach is located in the solitary bay encompassed by mountain ranges. The water is turquoise and the sand is soft, which contributes to an ideal site for swimming and sunbathing.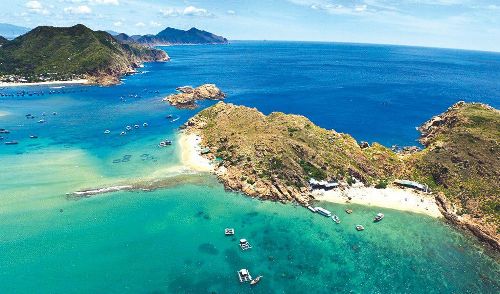 You will be surprised by the infamous beaches in Binh Dinh.

Coming to this town, tourists can have a chance to admire sceneries such as Bai Xep Village, Fishermen Port and Thap Doi Tower. It can be reached by domestic flight from Saigon or Hanoi, Con Dao and Phu Quoc Island.
4. Charming My Khe Beach, Da Nang
Situated in Da Nang 6 kilometers eastward, My Khe beach is famous for the vast variety of activities and a white sandbank expanding 32 kilometers. In the period of Vietnam War, the soldiers of America often strolled on this spot and gave that spot the name My Khe.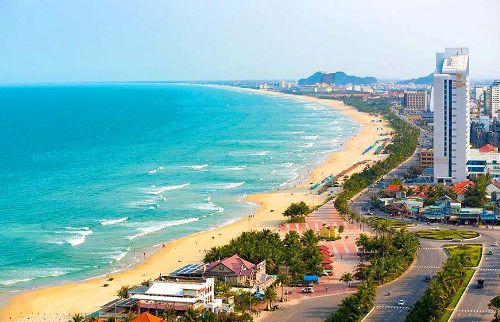 Long seashore and soft sand, My Khe is always one of best Vietnam beaches.

It can be considered as among the most gorgeous seashores of the country where tourists can enjoy fresh seafood in resorts and restaurants on the beach with a wide range of price. Common activities are surfing, sunbathing, jet-skiing, free diving and fishing. Other destinations are Phing Nga Cave, Hoi An Ancient Town and Hue Ancient Capital which can be reach by bus.
5. Quiet An Bang beach, Hoi An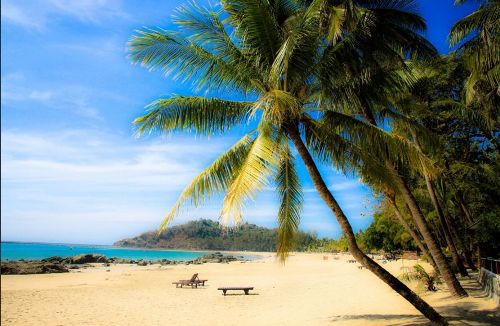 Let's choose An Bang beach for reading books, or sleeping seaside.
Among the pristine beaches of
Hoi An
, An Bang is the one that still maintains its natural beauty in spite of the rapid development. You will not see here the appearance of hippie pubs, resorts and restaurants serving fresh seafood located on the seashore. Tourists can spend time lying leisurely on the beach, admiring the islets and mountains as well as trying paddle-boarding and surfing. It takes people about ten minutes to travel to An Bang Beach from Hoi An Old Town by car (or motorbike). From September to March, the beach is overcrowded.
6. Best Vietnam beaches on Cat Ba Island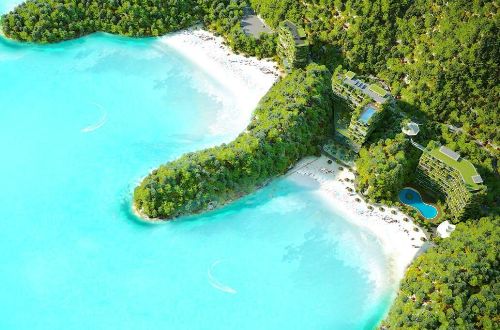 It can be crowded by local people, but Cat Co I, II, III is ideal for your vacation.
Among the islands of
Ha Long Bay
, which is a world heritage site recognized by the UNESCO, Cat Ba is really bewitching. Tourists, in the first time coming here, often seek for a fascinating cruise served by tour agencies. The spot is filled up with bars, hotels and restaurants along with many sandy seashores on the eastern side of Cat Ba's coastline. Connected by a cliff where guests can have the view to the route for walking, Cat Co 1, 2 and 3 Beaches have a vast variety of cottage and bungalow with loving sense.
7. Fascinating Hon Chong Beach, Nha Trang
From the symbolic Po Nagar Cham Tower, it is just 5 minutes to travel to Hon Chong Beach by car. This beach belongs to
Nha Trang City
, which provides tourists a tranquil space to rest.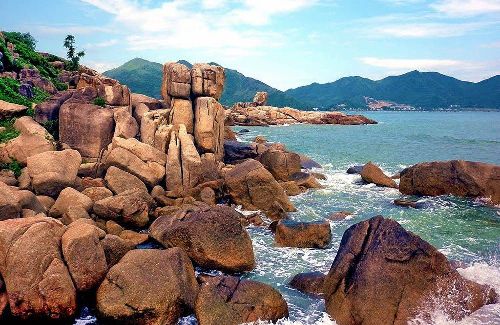 Hon Chong will attract you by its unique structure of seashore.

Rising out to the sea, the stoned formation is an amazing spot. The fee to try climbing to the peak is 25,000 VND (~1,2 USD). It is a must-try experience with the overlook to the picturesque Nha Trang Beach encompassed by many small islands. Alongside the beach, there are a lot of restaurants offering fresh seafood and coffee shops. Moving to the south of this beach about 300 meters, there is a Buddhist pagoda on the peak of Hon Do.
8. Private Non Nuoc Beach, Da Nang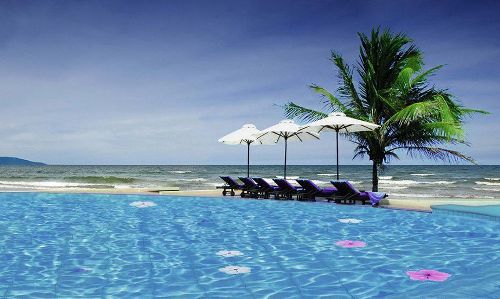 It is really perfect for who love romance and privacy, Non Nuoc beach is covered by high-end resorts.
Non Nuoc Beach can be regarded as among the most gorgeous beaches on the earth, reached by 20-minute traveling from Da Nang by car. Its highlight is that the beach owns a descent, fresh water, white sandbank and soft waves. Coming to this place, guests are recommended to relish indigenous seafood and joining in surfing, sunbathing and jet-skiing. It stretches about five kilometers on Hoa Hai coast to the Marble Mountain foot where people can drop in on old temples, handmade-making hamlets and grottoes.
9. Ninh Chu beach, Phan Rang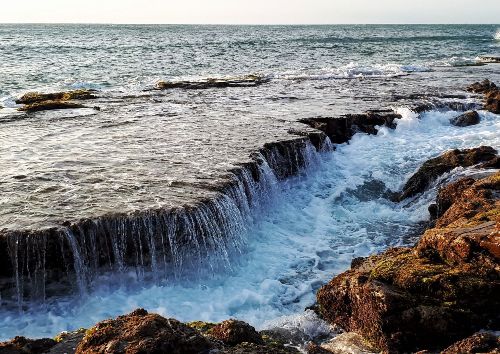 It is not too famous as Phu Quoc or Da Nang, but the beaches of Ninh Chu is amazing with primary nature.
Situated in the northern Phan Rang, Ninh Chu Beach can be reached from the downtown in 6 kilometers. It does not have the same feature as Phan Rang Beach but attracts tourists and native people by some activities such as volleyball, swimming and sunbathing. It is a really must-try destination in the weekdays. The nature here is appealing with Da Chong and Du Mountain and Nai Mere.
10. Tran Phu beach, Nha Trang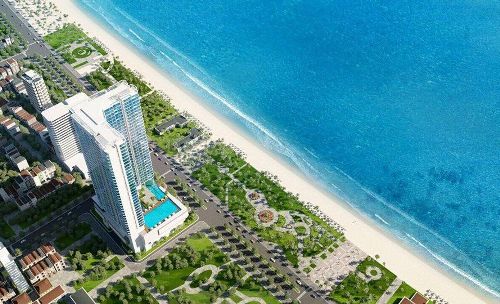 Located spreading out Nha Trang city, Tran Phu beach is great for a city-relaxing.
The last option we would like to introduce is Tran Phu Beach. Situated near the downtown, it is a great location for visitors strolling alongside the beach. They have a various kinds of rooms to choose. In addition, they can also travel to restaurant which serves fresh seafood, memento store and museum. There are a lot of attractions including yoga, spa treatment, bike trip, meditation, surfing and free diving, which makes the nightlife livelier. In case tourists intend to come back, they can rent deck chair or beach bed at the price of 35,000 VND a day (~ $3,6).
Take a Look at Our
featured tours
Call to book
(+84) 3 87 86 68 52