Po Klong Garai Tower - the Symbol of Cham Culture in Ninh Thuan
Far from Phan Rang city center approximately 7 kilometers to the west, Po Klong Garai Tower is a famous group tower among many other destinations on the tourist map of Ninh Thuan.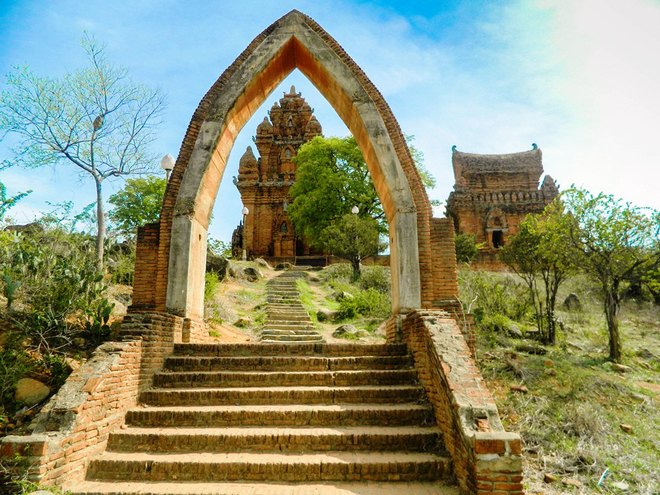 Greeting entrance of Poklong Garai
PoKlong Garai Tower is located on Trau hill, Do Vinh Ward, Phan Rang - Thap Cham city. This tower includes a complex of Main tower, Fire tower and Gate tower. Here is considered as the most majestic and beautiful towers cluster of the Cham in Vietnam that still exists today.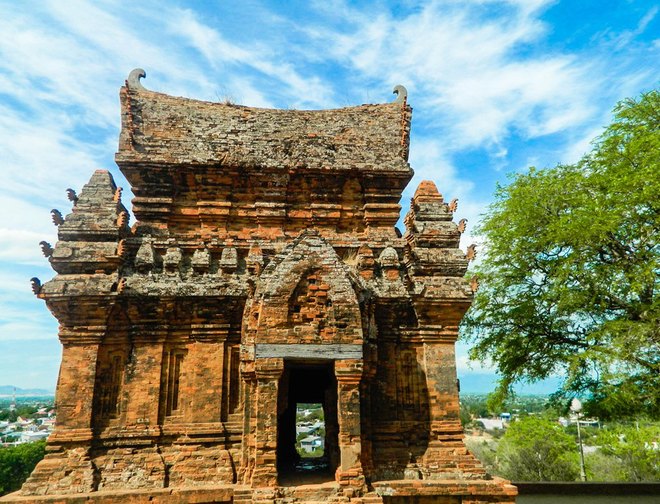 Travelers go up step by step to the hill peak and visit all 9m high of Fire tower. According to concept of the Cham, this is the burial place and storage for ancient rituals.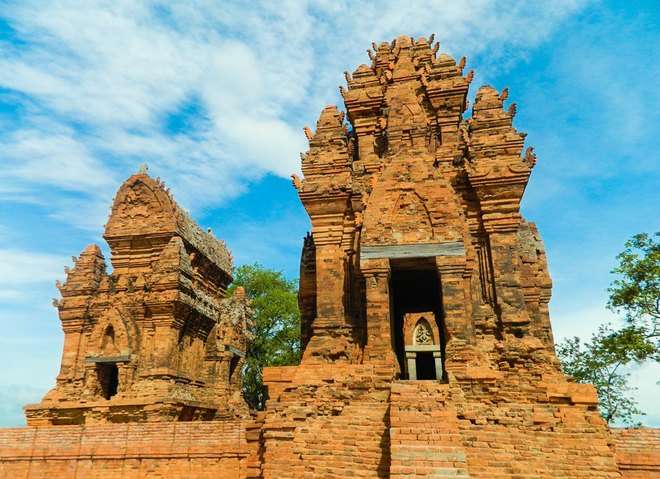 Gate Tower is also a stopover for rest, retreat before entering the tower.

Main tower is located in the center of cluster. It is higher than 20 m, with an entrance. In 1979, cluster of towers was recognized as Cham History - Architectural Sculpture by Ministry of Culture.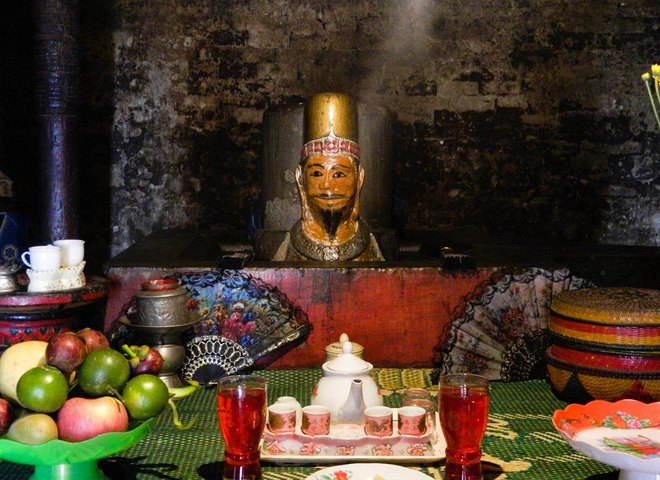 Main tower worships King Po Klong Garai (1151 - 1205) with icons Mukha - Linga. He had great merit in building irrigation system for agriculture of Cham people in this region. The work of famous king still used until today is Nha Trinh dam and Cham Canal.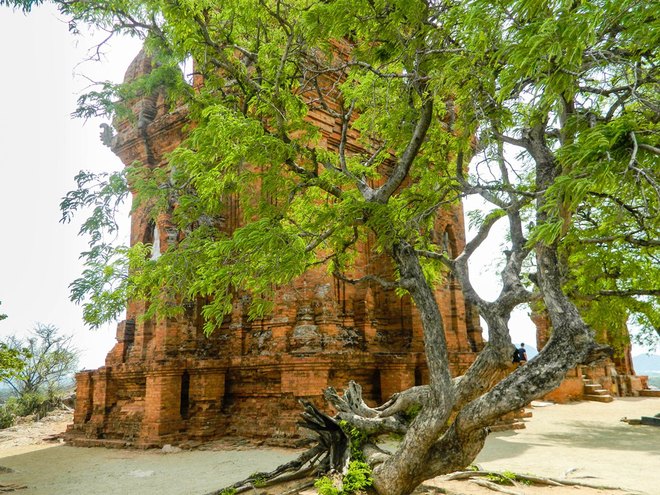 Tamarind tree is also a highlight point in this tower group. According to Cham legend, tamarind tree is the place where King Po Klong Garai leaned back against at early age in a trading trip. Another legend said that tamarind tree is a god who defends and protects the King in this ancient stupa.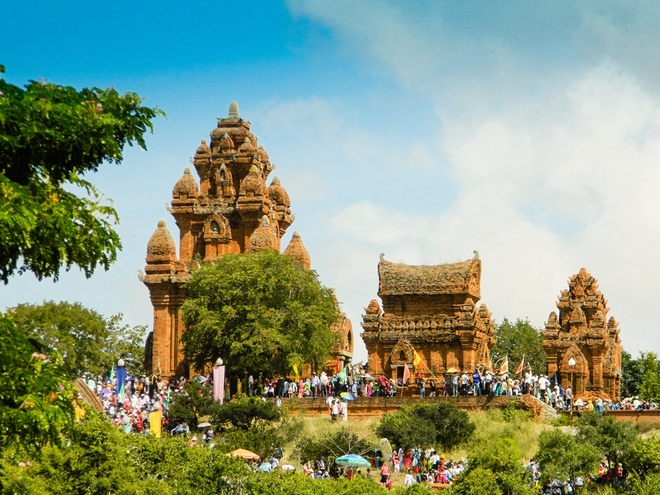 At the end of October yearly, Cham people in Ninh Thuan often pilgrimage to the tower in occasion of Kate festival. Coming here, everyone sacrifice and pray for good harvests. Brilliant costumes of young woman with red and white colors of Cham dignitaries are attractions of this festival.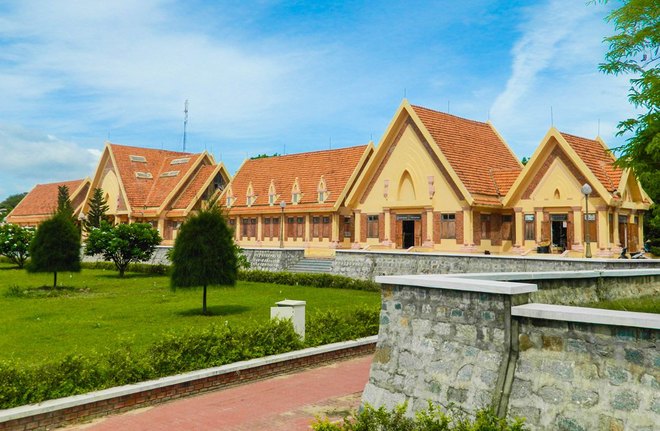 At the foot of Trau hill is a series of ancillary works for tourists to visit such as books exhibition area, Cham culture photos, Cham traditional items and souvenirs.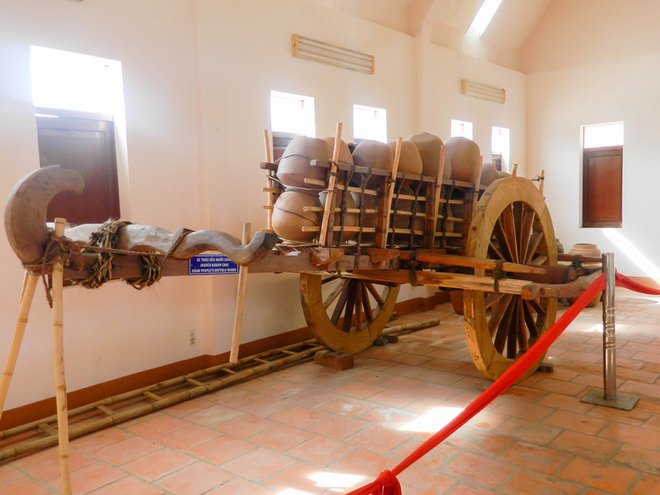 In the exhibition area, visitors can find many ancient things of Cham people still exist, such as: rice miller, traditional music instruments and costumes of Cham monks. 

In which, buffalo vehicle is one of the most featured leftover items. Wheels and other implements are made entirely of wood. The joints are chiseled, carved properly without the use of auxiliary materials. Nowadays there are only 3 units existing, mainly used for display in culture house.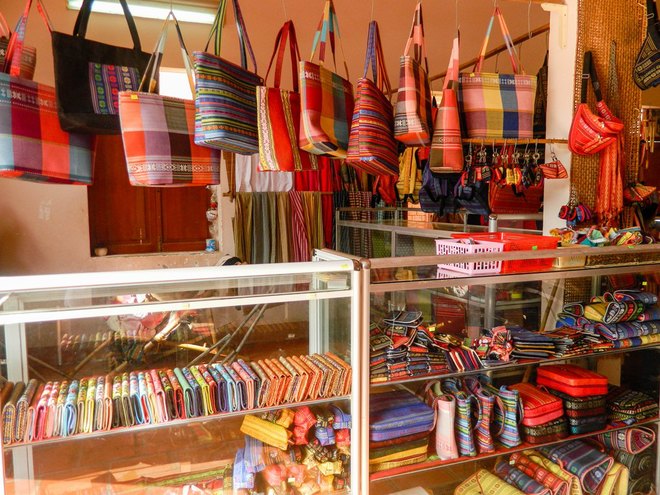 Bags, hand wallets, lovely shawls are sold in showroom. But higher prices than My Nghiep traditional weaving village where is far about 10km from here to the south. In addition, Bau Truc pottery with many various designs are also exhibited and sold. Visitors can choose several zoom-in Cham tower pattern as souvenirs or gifts for relatives at prices of 50.000-80.000 VND (From $2,5 - $4).
Take a Look at Our
featured tours
Call to book
(+84) 3 87 86 68 52