Đa Dia Reef: Footprint from paradise
The prismatic blocks are stacked neatly as though a god did, which is a priceless gifts to Phu Yen. From the city of Tuy Hoa, going along 1A National Highway about 30km to the north, arriving Chi Thanh town then turning right about 12km to the east and finally, you arrive Da Dia. During on the way, sometimes crossing tranquil villages, sometimes crossing rolling mountains, sometimes crossing villages with growing ear rice fields.

Being complimented as one of few famous cliffs in the world, the most beautiful places in the world, but this landscape hasn't yet been familiar to many visitors. I went to this place because I was partly so excited and partly contemplated with my own eyes the wonder with its fairy tale stories.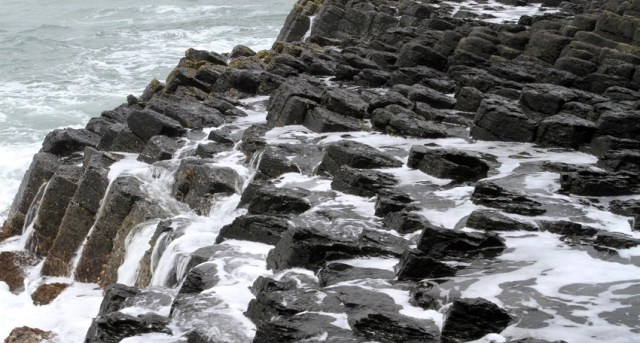 A girl called Ly, 10 years old, whose house is close to this place, spent her summer vacation to open a shop to sell some sea stuffs such as snails, starfish, bunches of coral, nice shape stones ... She nippily told us that the road which was widen, helps them attract more tourists. Ly also looked very proficient as a real tour guide: "Previously, visitors came only on Saturday, Sunday, but now there were always big or small groups of tourist or individuals coming every day. How happy it is!." Pointing toward to sea afar, she said, this season was sunny, so the sea was very great, visitors could swim comfortably, play on Bang beach.
Refer our very
new Ocean Tours in Vietnam Central Coast
with Itinerary from Phan Thiet - Nha Trang - Phu Yen.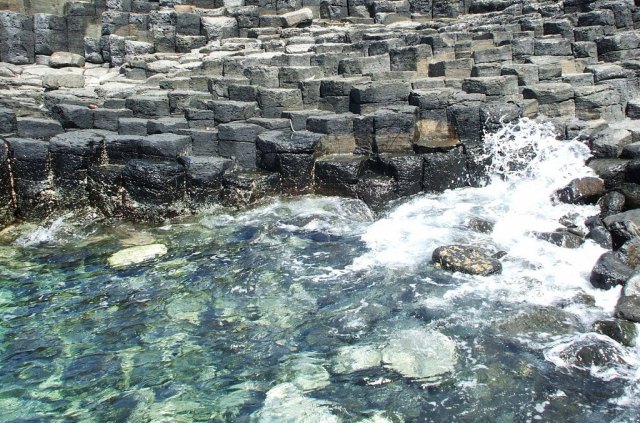 Looking from afar, Ghenh Da Dia looks like a giant beehive with 50 meters wide, 200 meters long with prismatic rocks arranged next to each other which reach toward to the sea. Reefs with thousands of rocks are mysteriously black standing out among blue sea and white surf. The stone pillars lean to the sea, or pile vertically; there are both high and short piles as pile of plate arranged neatly. So the name of Da Dia are familiar and also friendly.

Ghenh Da Dia was generated when volcano erupted lava into the sea. The lava touching the cold water were freeze, along with displacement, so the entire block of lava cracked multidimensional that created the interesting landscape today.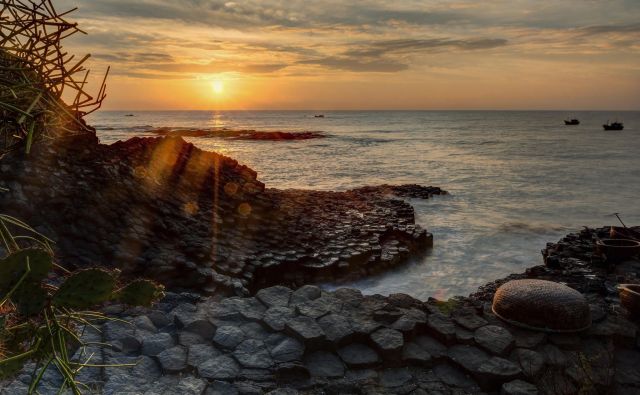 Another story is that giant prismatic rocks were stacked cleverly by the hand of giant gods. However, this natural wonder still keeps inside a mythical story about a treasure turning into stone.

Coming to Ghenh Da Dia, visitors will encounter the image of basket boats lying on rocks. Here is same as stop-over of fishermen - the sons of sea when they are hurry to be offshore or quietly returned after a workday. The unbalancing basket boats become moving very skillfully by controllers are the highlight of life in this peaceful land.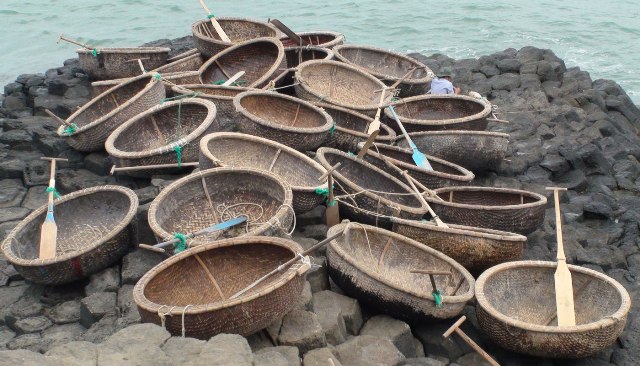 It is not only romantic and pristine but also no less formidable with white foam from waves. Ghenh Da Dia in Phu Yen is not only a destination for those who love to explore but also a private or novel tourism location for couples.
Take a Look at Our
featured tours
related destinations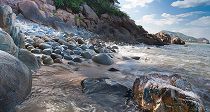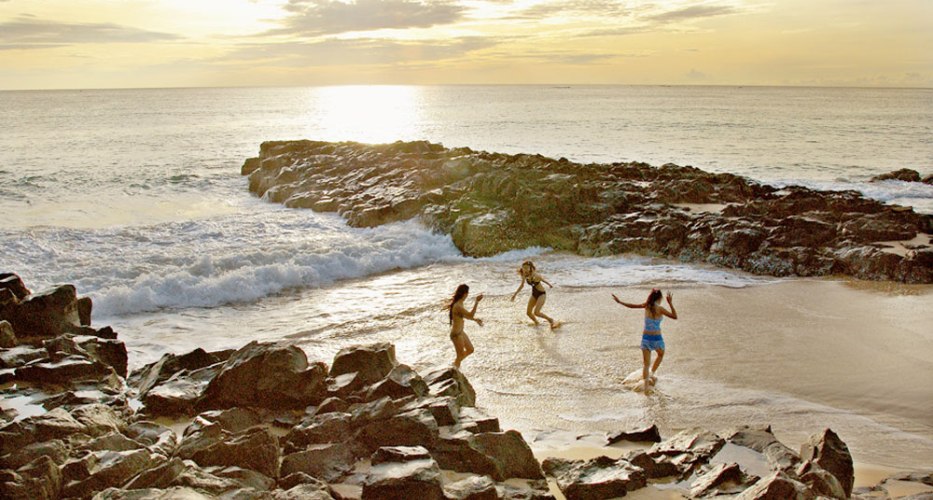 Call to book
(+84) 3 87 86 68 52