12 free sightseeing places for tourists when visiting Da Lat
Dreamy city has no less interesting sights which are always opened free to visitors. You will not only have an economical trip but also a featured trip.
1. Van Thanh flower village
Following the street 3/2 to Sai Gon – Dalat hotel then turning left toward Cam Ly, you will admire the famous and oldest flower village in Dalat. The flower fields and greenhouses with colorful garish flowers will be an excellent backdrop for your photos. Not only that, tourists will be difficult to leave this place when feet are hold by the aroma in the "kingdom" of flowers.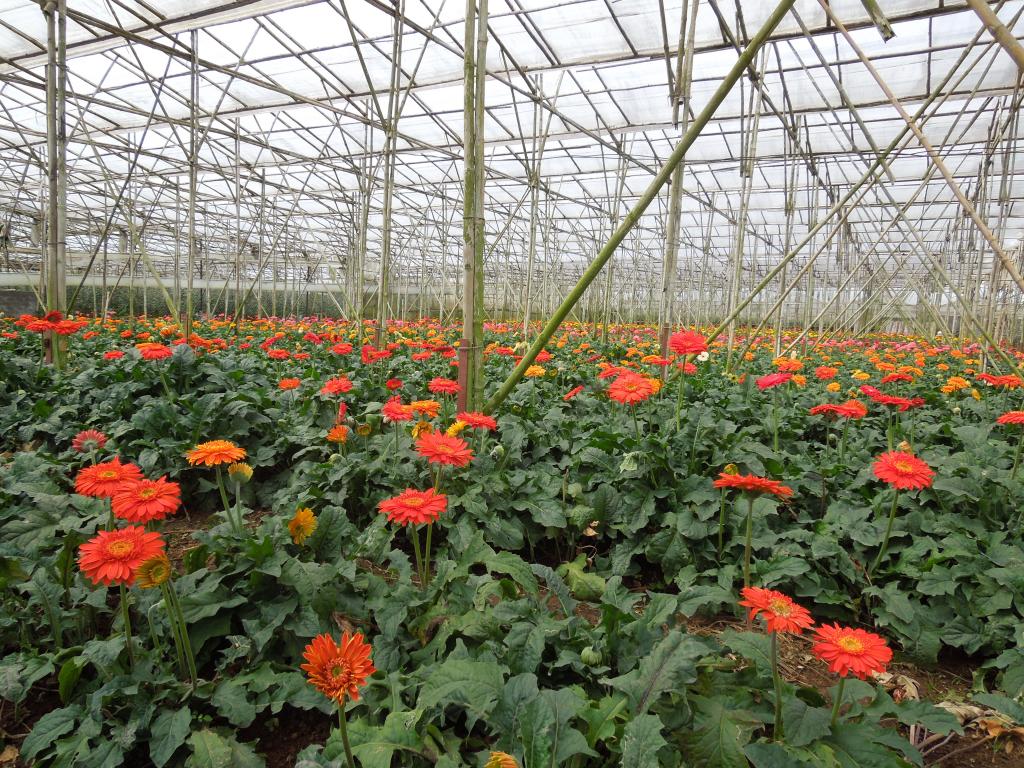 Arriving Da Lat, you should not to miss the oldest flower village here.
2. Truc Lam Zen Monastery
Truc Lam is far from the center of Dalat city is 5 kilometers, located on Phoenix Mountain.This is one of the largest monasteries of Vietnam. With visibility from high,Thien Vien Zen Monastery has immense scenery and airy, plus with wooden gong ringing will help visitors shed off all sorrow and find gentle feeling.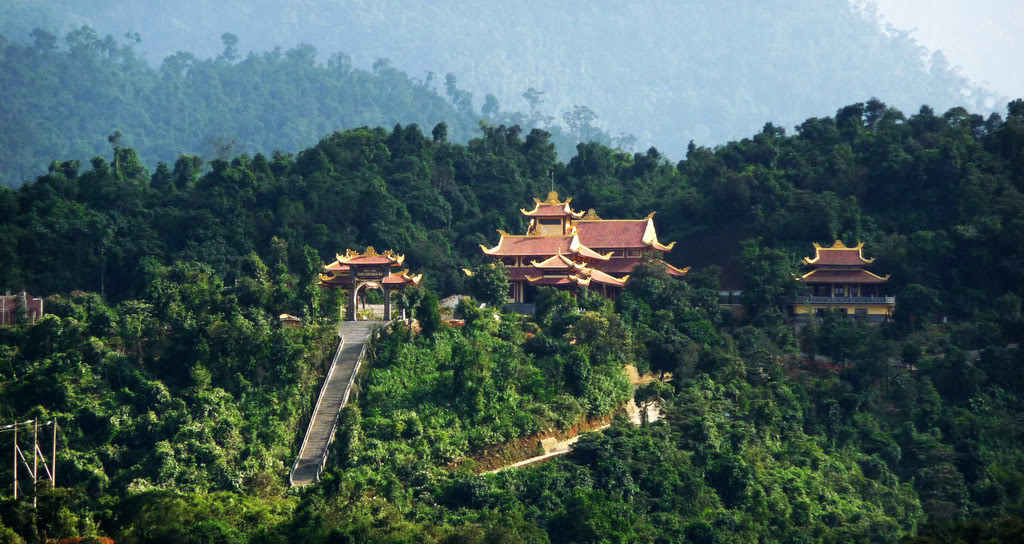 3. Tuyen Lam Lake
From Truc Lam monastery, you go down the slope of 140 stone steps, you will come to Tuyen Lam Lake – the most beautiful natural lake of cherry land. Tuyen Lam Lake is very romantic and charming with a green pine forest reflected on a quite lake's surface. This destination will let you feel the glamour of stillness, a far beauty from vibrant rhythms of the municipality.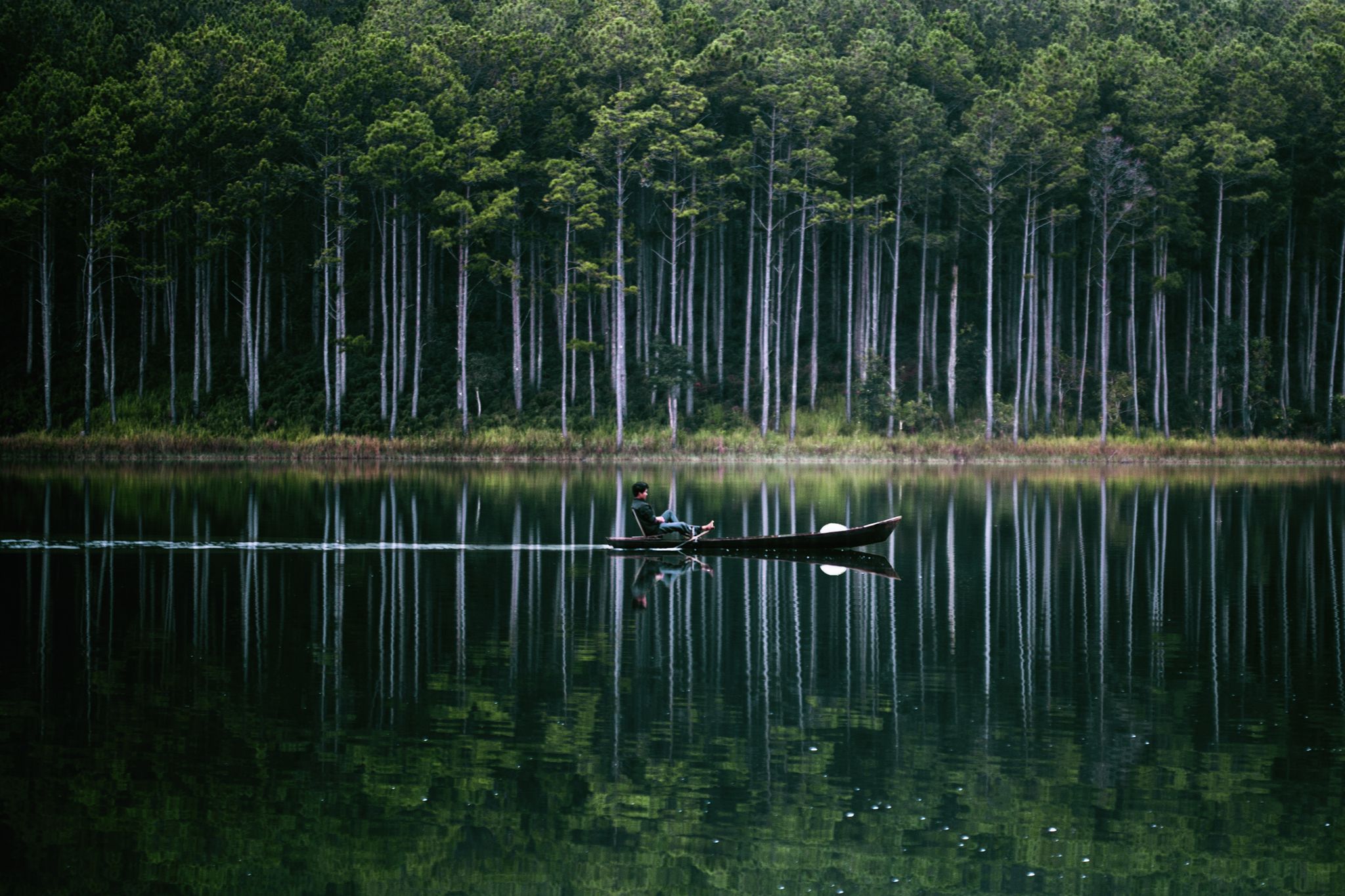 4. Da Lat Market
Located right on the main street of Nguyen Thi Minh Khai, Dalat Market is the place attracts tourists to buy warm clothes and specialties such as jam, bean, mulberry juice, artichoke tea, dried fruits,...However, Dalat market not only openssimplyas the place of buying and selling but also clearly depicts the lifestyle and culture of the people in the fog city.
5. Xuan Huong Lake
Xuan Huong Lake is located in the middle of the city center. This poetic lake is considered as the heart of Dalat. This is an artificial lake with crescent moon shape stretching almost 7 kilometers passing many famous tourist sites such as the city flower garden, Yersin Park, Doi Cu. Let enjoy the most beautiful time of Xuan Huong Lake at dawn and twilight, but explore the night market here with full of food street is also an experience that is equally attractive.
6. Tea Hill of Cau Dat
It is far about 25 kilometer from the center of Da Lat City. Tea hill of Cau Dat tea in Xuan Truong opens before your eye the wonderful natural scenery. Beauty and cool climate makes it increasingly attractive to many visitors. Green color of the tea fields, bathed in the golden rop of wild sunflowers contained space on each level in November which is an impressive picture that you should not miss.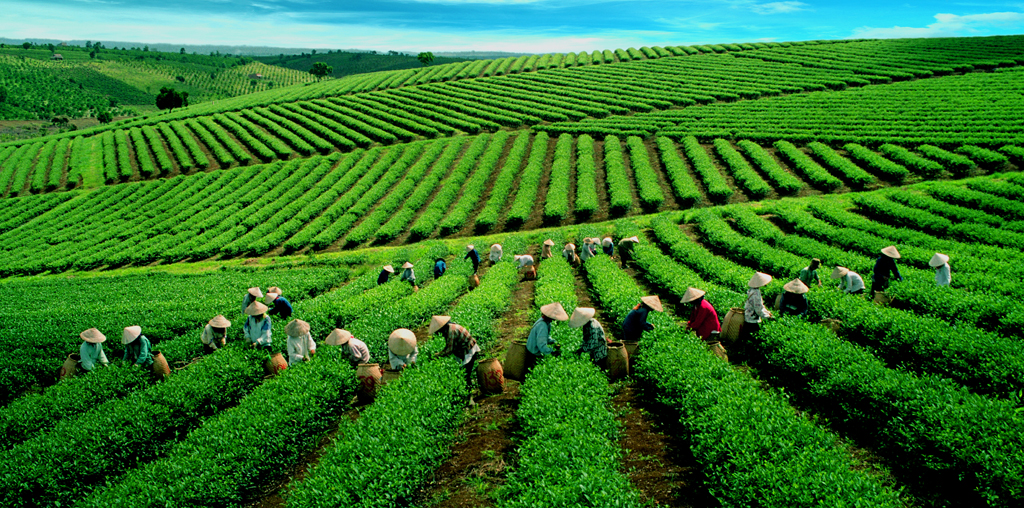 Let coming tea hill of Cau Dat to feel airy and fresh atmosphere of the plateau.
7. Linh Phuoc Pagoda
Located at 120 Tu Phuoc on Highway 20, in the area of Camp Mat, Dalat city center 8 km, Linh Phuoc Pagoda is a unique project with unique architectural terracotta mosaic. 49 m long dragon statue made of 12,000 bottles of beer in the yard brought Chua Ve Chai name for this place. Most especially, this is the only temple with 11 works Vietnam established record should have a lot of exciting things waiting for you to discover.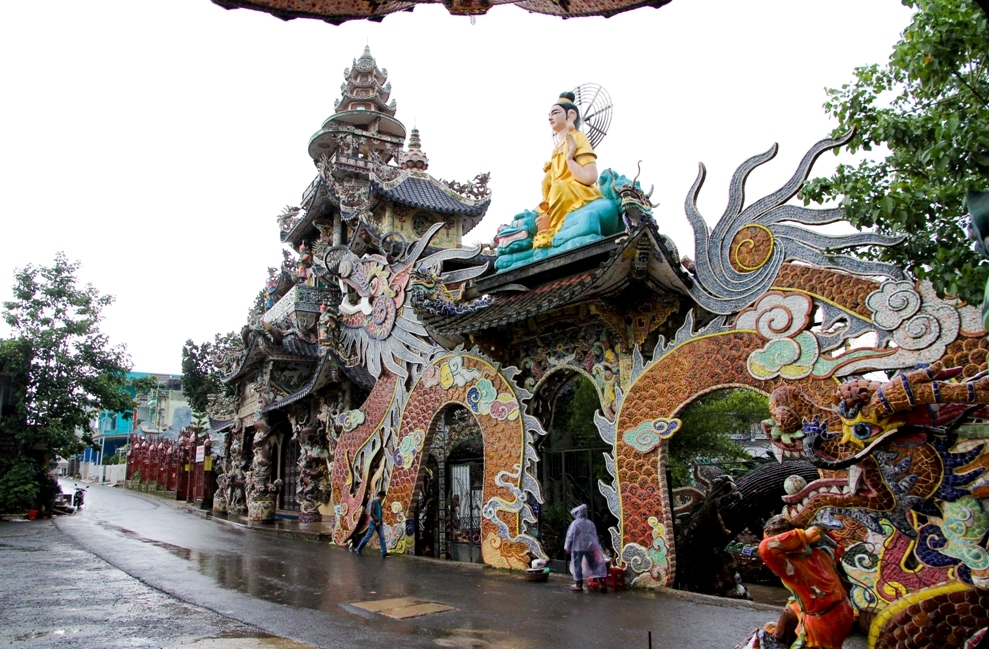 8. Dalat Station
Indochina oldest station is located at No. 1 Quang Trung, was recognized as historic national culture. With its unique architecture and unique three pyramidal roof, this is the place always attract young people to visit the shooting. Time stamp imprinted on the train and the station will provide travelers with an unforgettable impression.
9. Dalat Flower Forest
Tourist area in Dalat Flower Forest 7A / 1 Cherry Street welcomes guests to visit the showroom "Fresh flowers forever". United here was dried under Japanese technology should be able to keep the look from 3 to 5 years. Guests will be extremely surprised and enjoyed watching the artworks made from very lively beautiful flowers thanks to the skillful hands of artisans.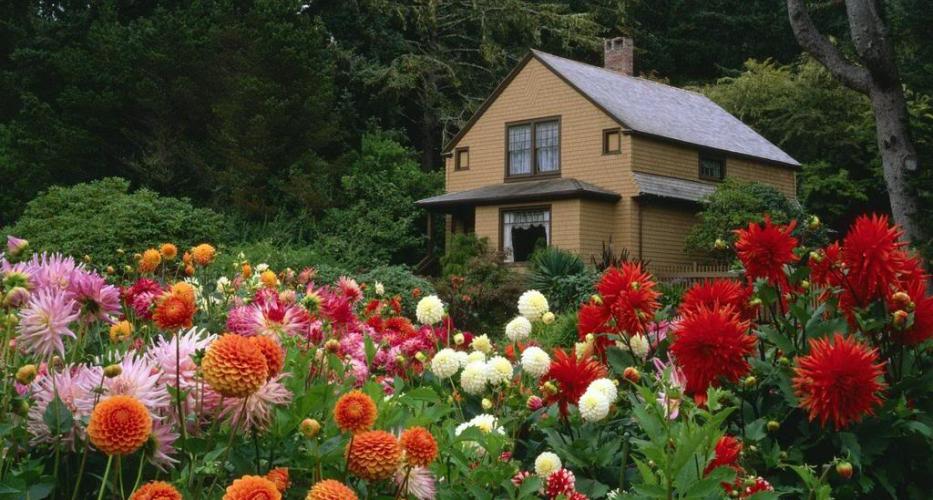 10. Dalat Pedagogical College
The school is located at 29 Yersin was the World Association of Architects recognized as one of 1000 unique construction of the world in the 20th century amphitheater arc Suite alternative and bell tower 54 m high stand out from the vast green space is airy just the highlight of the 80-year-old school is both bold mark in the hearts of those who have the opportunity to set foot here.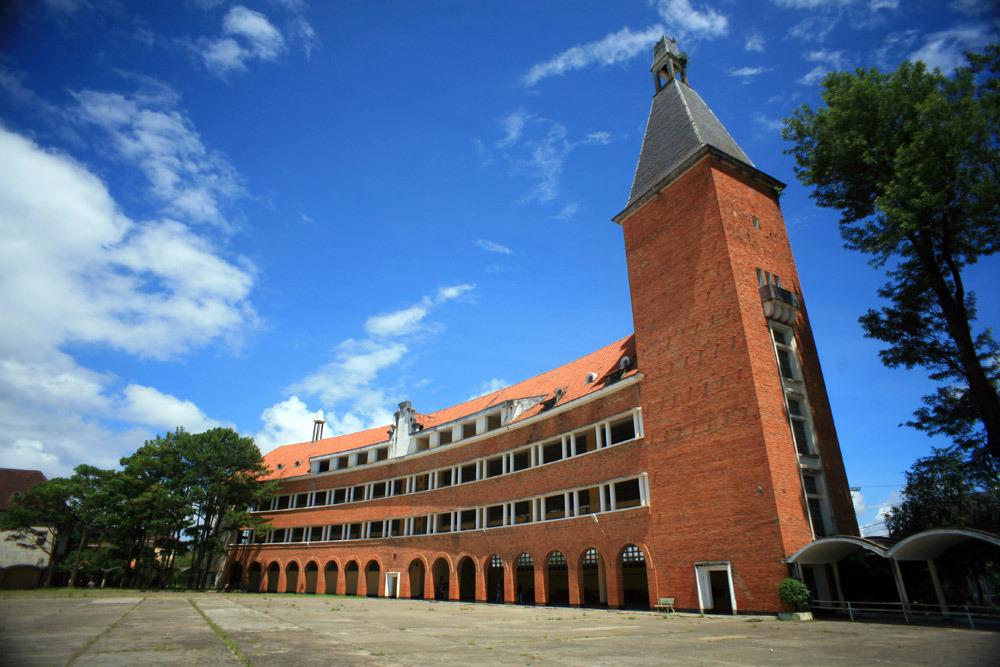 One of the most beautiful architecture in Da Lat.
11. Con Ga Church (Dalat Cathedral)
It is located on 15 Tran Phu Street, Con Ga church is the largest church in Dalat. The part of loft is decorated by 70 colored glass panels to bold architectural mark medieval Europe of this place. On top of this church there is one chicken-shaped bell tower. When you climb up the bell tower, you can take a panoramic view from above to the flower city. It must have been a special memoryin your trip to Dalat.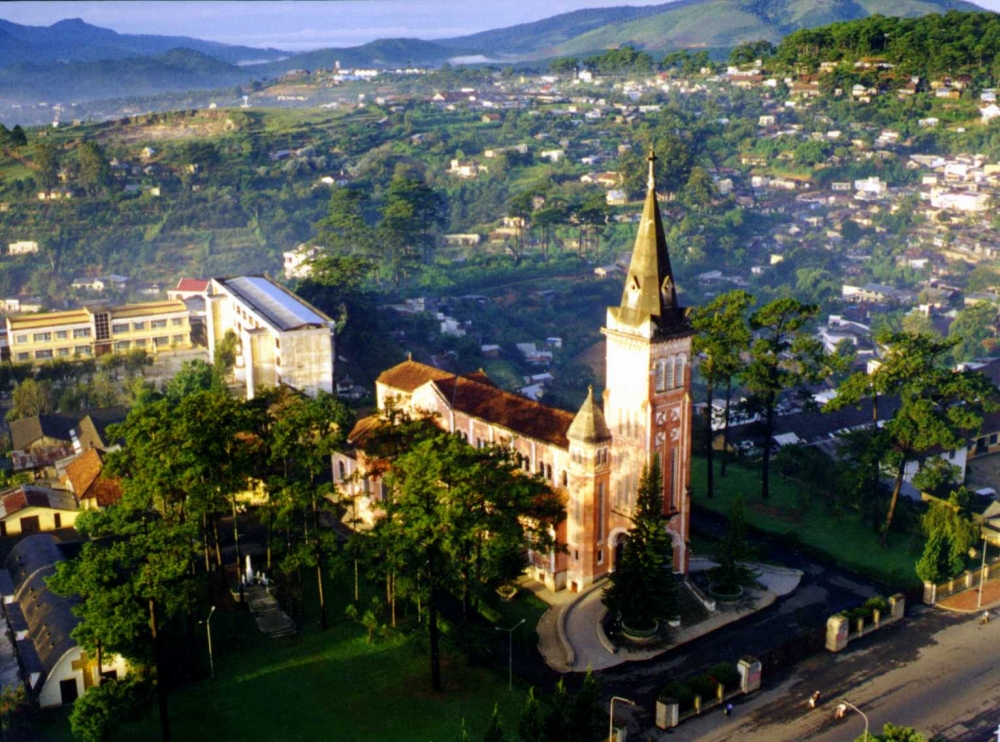 12. Domain De Marie Church (Mai Anh Church)
Domain De Marie Church is located on Ngo Quyen Street, far from the center about 1 km to the Southwest. Ancient beauty together with classical-style in 17th-century Europe and fresh air bring many pleasant emotions to the visitors here. Besides sightseeing, visitors can take photographs, purchase wool clothing done by the church for charitable purpose.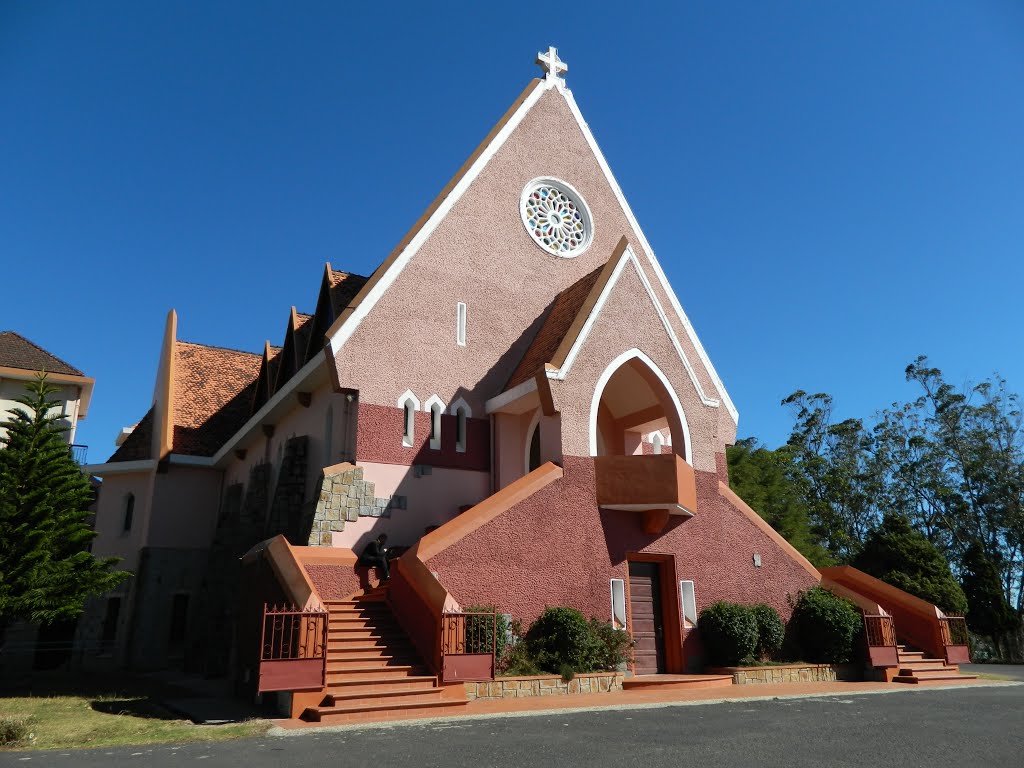 Take a Look at Our
featured tours
related destinations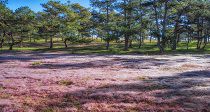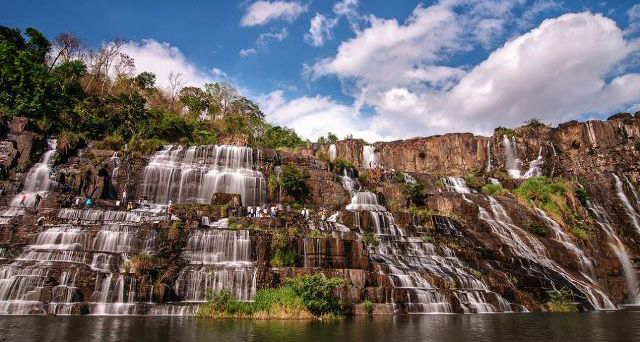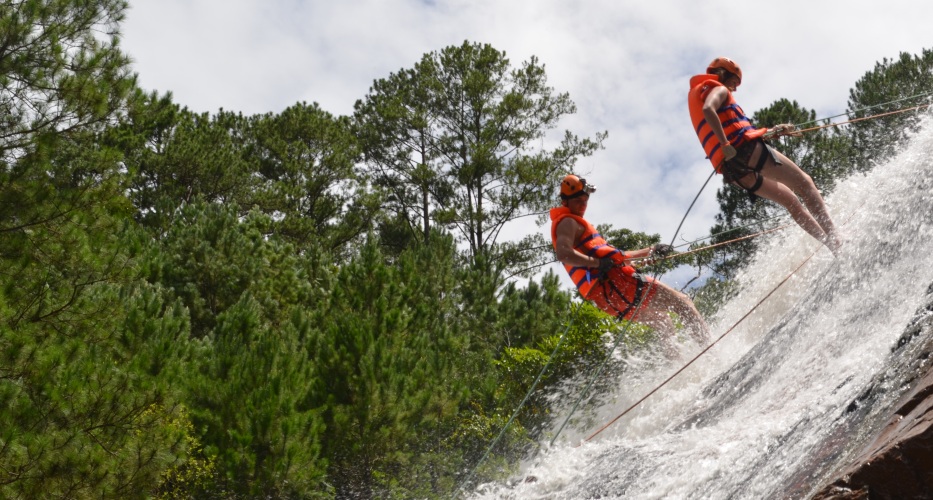 Call to book
(+84) 3 87 86 68 52