Admire the most famous and spectacular waterfalls in Dalat
Coming to plateau of Lam Vien to visit the cold land of Lam Dong – Da Lat, visitors not only see flower field, pine tree hill but also contemplate waterfall. Many majestic waterfalls create the indispensable characterized beauty for this land. If you are planning to go to Da Lat, you should not miss the following nice waterfalls:
1. Prenn Waterfall
Prenn waterfall is known for a natural entrance gate given by the Creator to Da Lat city. This waterfall is located on Prenn hill belonged to Roadway 20 – the main road to move from Sai Gon to Da Lat and far from the center of Da Lat about 10 kilometers. "Prenn" is meant in Cham language is "invaded areas", this name calls again about territorial defense war in XV – XVII century. Nowaday, Prenn waterfall is always a famous tourism destination of Da Lat. Tourists can visit this waterfall from its behind with a bamboo bridge across two banks. One interesting thing when you come here is to enjoy "lau chao ca loc" (snakehead fish and rice porridge hotpot) – a delicious dishes in Da Lat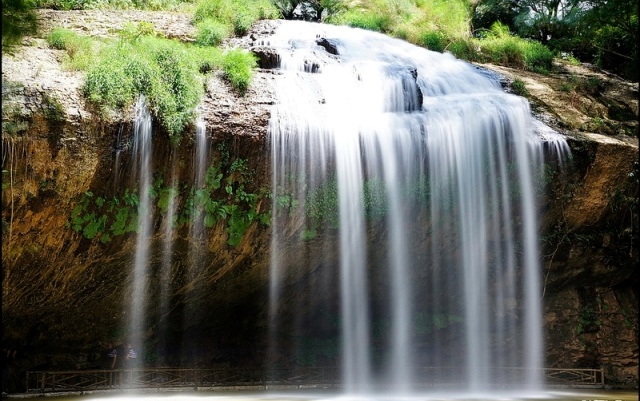 2 Pongour Waterfall
Pongour waterfall is far about 50 kilometers from Da Lat's center. It is one of the most wonderful waterfalls on this Lam Vien plateau with 40 meters in high, over 100 meters in large and divided into 7 floors. Yearly in January, there are several playing and singing festivals are hold here to commemorate about legend of the beautiful hair of female chieftain Kanai and four loyal 4 rhinos. This is one of the most concerned and followed festivals in Da Lat.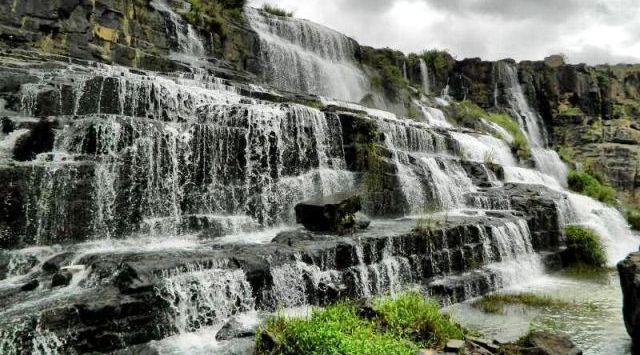 3. Cam ly Waterfall
Cam Ly which is a famous fall, closed with photo of Da Lat through poem and songs. This fall is one of symbols of Da Lat city as Xuan Huong Lake, Love Valley… Cam Ly Fall is not so high, only more than 10 meters but it brings gentle beauty that is reasonable with looming scene of the fog land. This fall is named follow the name of headman K'Mly, the time passes gradually the residents here read to be slanted to "Cam Ly".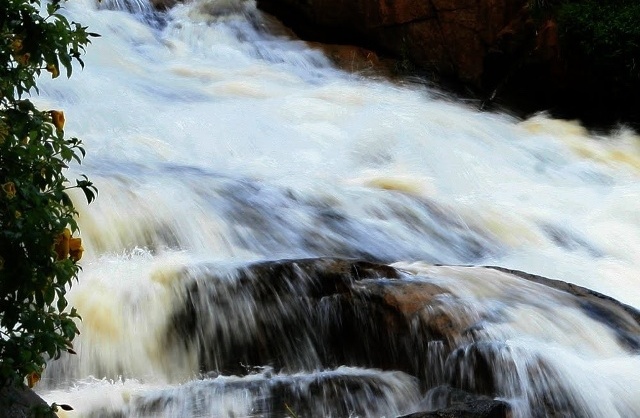 4. Datanla Water fall
Datanla Fall is also called by other name "Thac Tien" (Fairy Waterfall) because the legend told that long long time ago the fairies on heaven did usually visit here to play together and took a bath on stream here. Datanla is far from Da Lat city about 5 kilometers and an attractive tourism destination for many tourists because of grateful beauty as well as white foam rising when flowing down from 7 rocky floors. Datanla also gives travelers many adventurous games but interesting such as: fall paddling, fall over-passing, etc.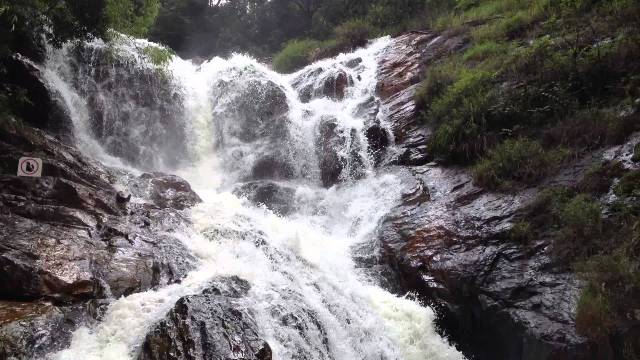 5. Dambri Waterfall
Dambri waterfall is meant that "Waiting waterfall" according to the language of K' Ho because of being related to beautiful legend of faithful golden heart of the maiden's waiting for her love. With the height of over 40 meters, Dambri waterfall is the most majestic fall in this region. Travelers can walk on foot about 138 sidesteps or take the elevator or experience interesting feelings with long chute-slide of 1,650 meters for serving visiting this fall that is far from Bao Loc city about 18 kilometers.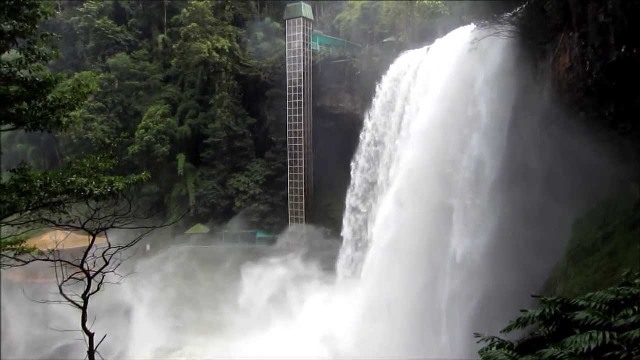 6. Voi Waterfall (Elephant Waterfall)
This fall is situated in the campus of Linh Phuoc Pagoda with the height of 30 meters pouring water all day and night. White foam is covered dark rocky blocks laid under the fall. The special point of this waterfall is roaring sound blended with hummed ringing bell of Linh Phuong Pagoda that creates a marvelous sound making your soul.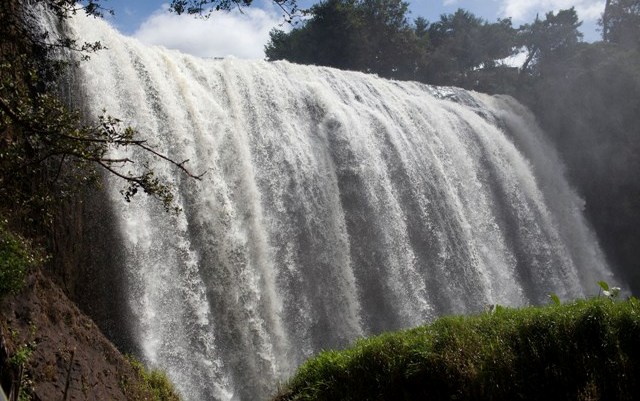 Take a Look at Our
featured tours
related destinations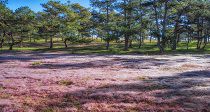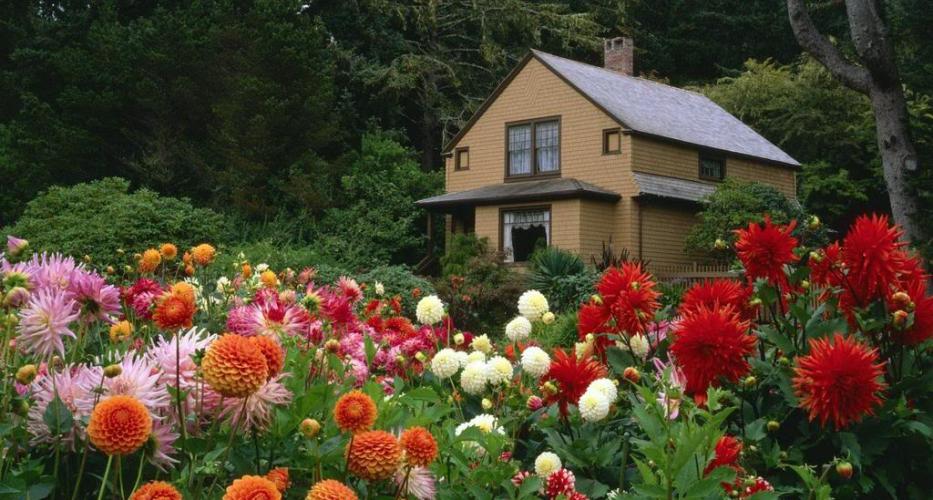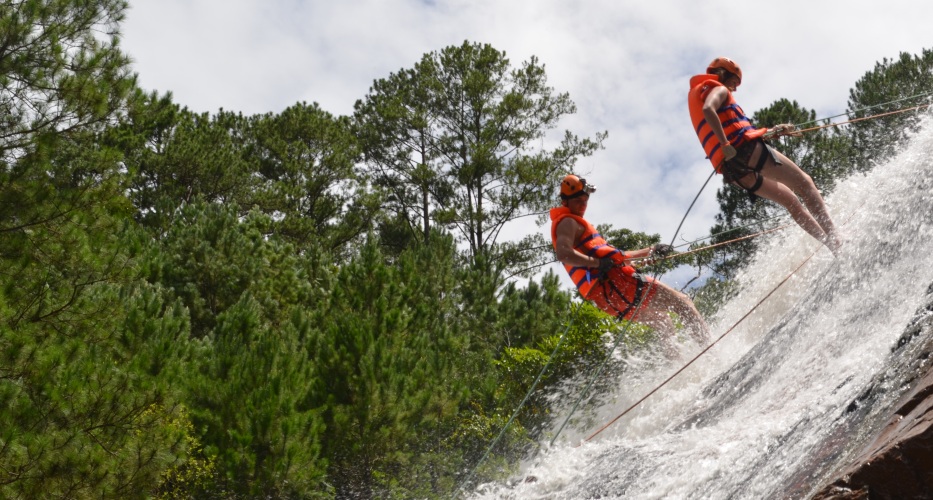 Call to book
(+84) 3 87 86 68 52