Visit Dalanta Waterfalls and join in its adventurous activities
In the journey to discover the foggy city of Da Lat, visitors can't ignore Datanla waterfall that is a great destination with many exciting activities and adventurous promises for tourists to get memorable experiences.

Traveling to Da Lat to explore the adventurous experiences in Datanla waterfall
Datanla waterfall is leaned on Prenn Pass - one of the most poetic passes in Da Lat. Datanla is on Highway 20, far about 10 kilometers to the south from Da Lat's center. This waterfall is situated at an elevation of more than 20 meters so the waterfall always flows stably, sometimes smoothly sometimes violently, inserts through the cliffs creating dazzling white foam.

Coming here, tourists not only visit and view the fall droopy but also can participate in adventurous activities, thrilling games such as swing line, waterfall- glide ... challenge anyone.
Go on foot by rocky stairs for sightseeing
Stairs are designed quite steeply and down gradually to the waterfall with 200 steps, about 1 kilometer length. It takes about 30 mins to go on food to arrive the waterfall. Therefore, this is not a choice of many people but nothing is equal with anyone likes walking to view the forest-mountain sightseeing under the foot of Prenn Pass.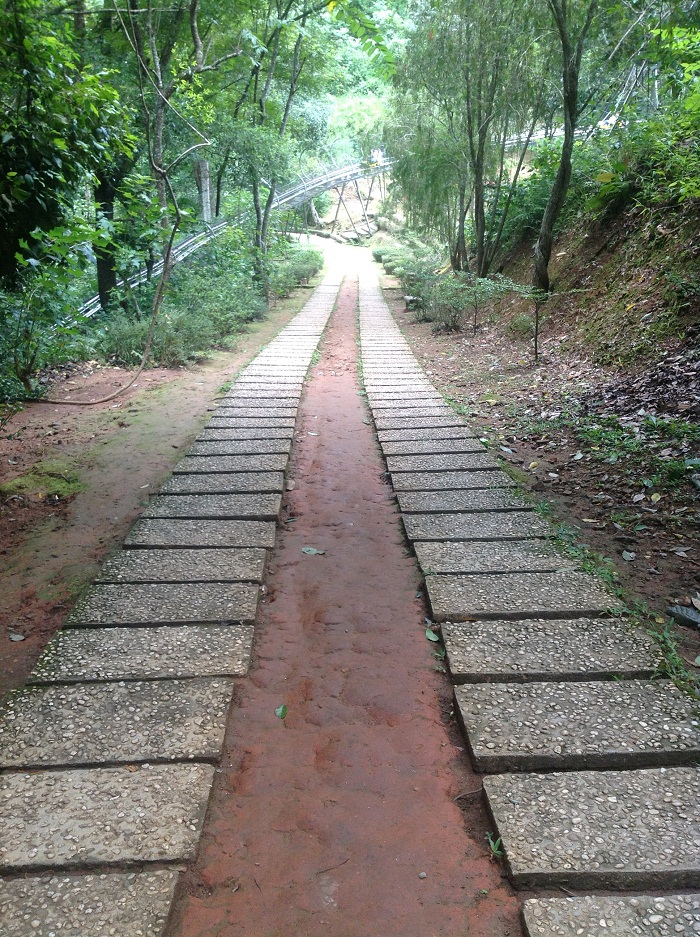 Go by chute-sliding hovering in mid-air
Using chutes are selected for most travelers to the waterfall, chute-slide runs around the tree winding hills with a length of about 1km. Fare price for this service is $2/person. If you want to try, firstly measuring your courage, because the speed of the chute- slide is quite rapid from 20 to 40 km/h, depending on the adjustable degree of brake pedal and it takes just in a glance to down to the bottom of waterfall.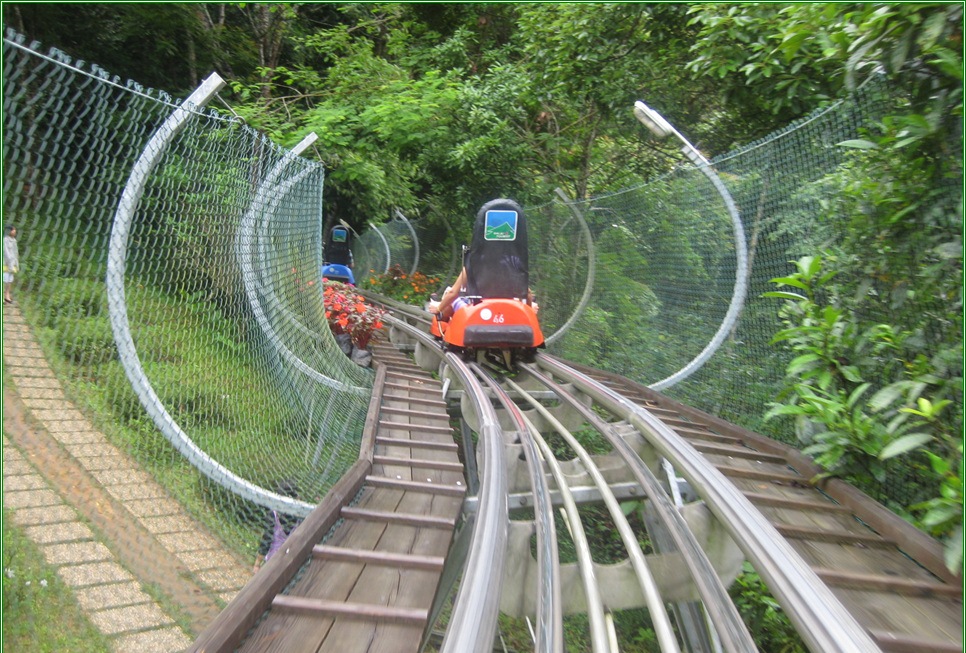 Sitting on cable cars to contemplate scenery along the waterfall
Cable system is installed quite high and waving along the waterfall. Therefore, this is the most ideal vehicle for you to dramatically scenic natural picture of mountains, waterfalls flowing, poetic beauty of the waterfall makes everyone surprised and applause. Fares is $2.5/ 1 way.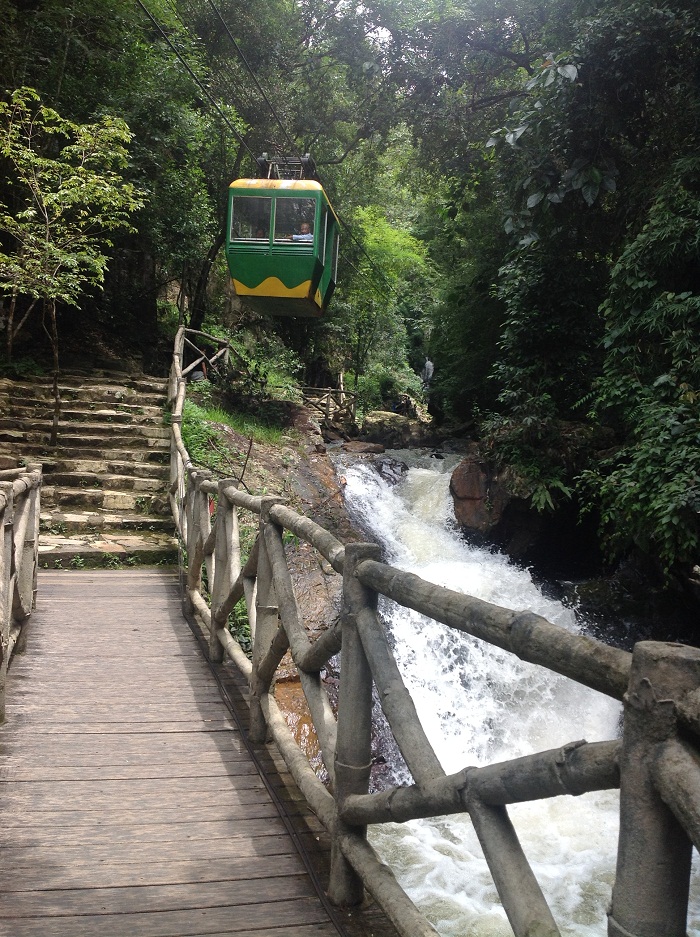 Contemplating the grandeur of Datanla
Standing on the ledge and looking up, the waterfall downs from a height of over 20 meters, flows and wriggles through the rocky blocks creating white foam. The colorful stones are mixed with water-bubbles that create a highlight color painting of impressive mountains. Tourists enjoy watching the waterfall stand down, shooting for memories or playing together with the floated foam under feet.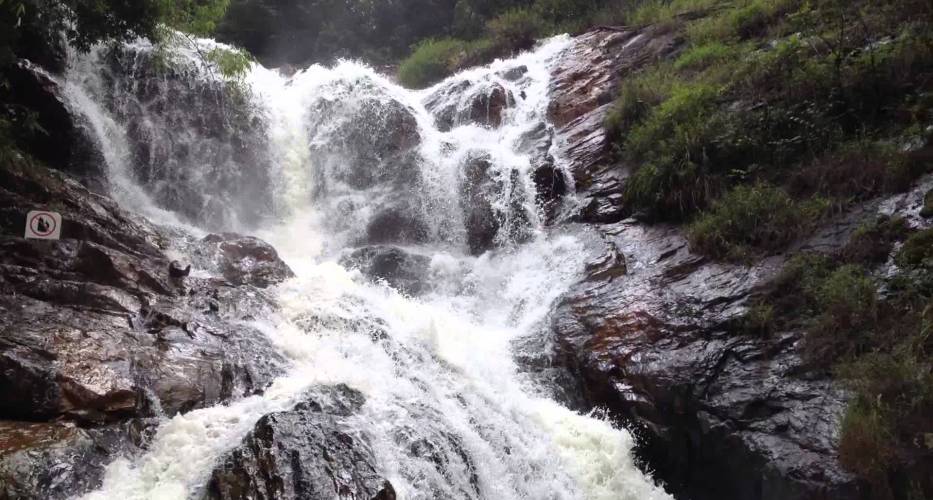 Waterfall Bathing
After a tiring route to reach the waterfall, you can shake off everything to enjoy yourself in the lush blue waterfall, sweet water and look at the sky, mountains, along the coastal to visit, enjoy a view or simply lie on stone to hear the birds singing ... feel like dispel all fatigue, stress.
Swinging line crossing the waterfall
At the foot of the waterfall, there is a deep pools on two sides of cliffs with a height of about 40 meters. Water pours down making the ear roaring, blinding steam is reeky and covers cliffs. This makes adventurous travelers feel interested in swinging line especially foreigners. It feels great to stand halfway up the mountain to admire the waterfall in the mid-air, the strangely shaped stones are very impressive.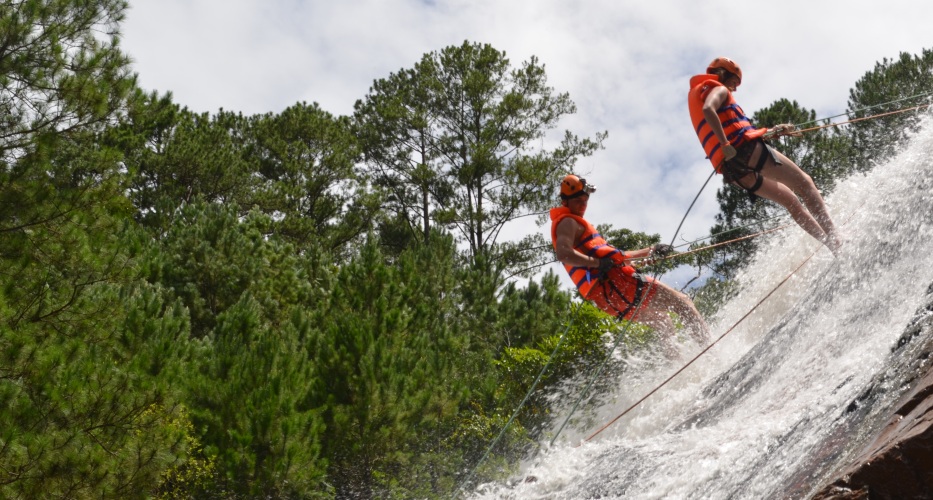 Waterfall-gliding
Located between roaring flow-down line, hitting your head and your body appearing white foam. This game is somewhat adventurous to travelers though being equipped everything. But if you want and have the courage to try this game, it will bring you fresh, confident and full of energy feeling.
Buying souvenirs
It also has a number of shops selling souvenirs right at the to entrance with diversified mining category from eating, coffee powder, fruit, perennial distilled wine... visitors can stroll around visiting or making purchase gifts for friends.
Take a Look at Our
featured tours
related destinations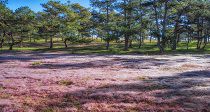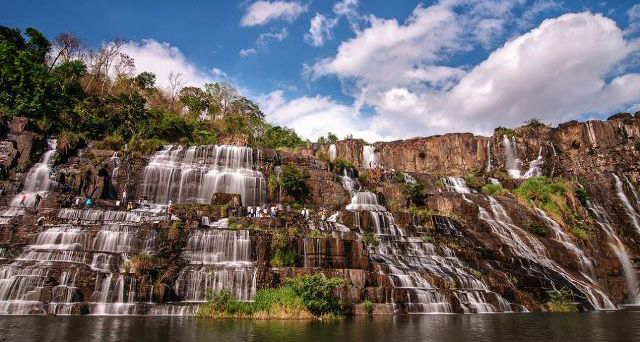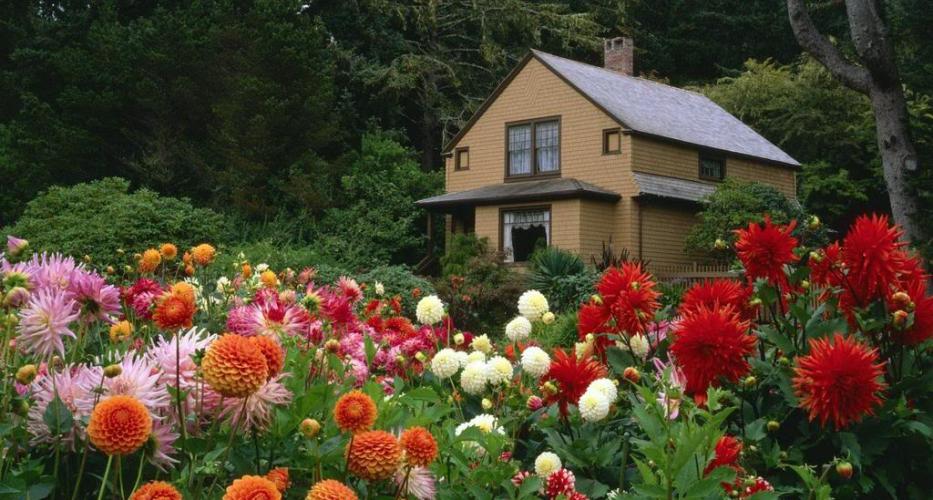 Call to book
(+84) 3 87 86 68 52